Photopea Review: A Great Free Photoshop Alternative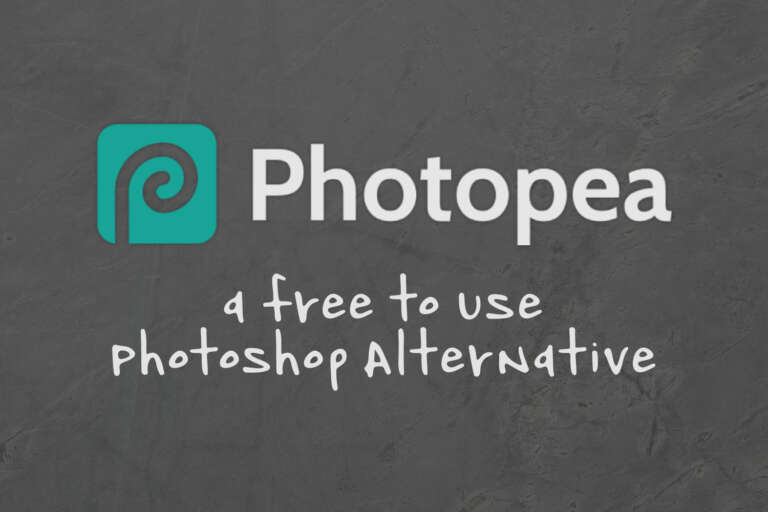 Table of Contents
---
Is Photopea a good alternative?
Photopea is an online photo editor and overall it's a great option. Especially if you just need to make some simple image/text-based graphics. We wanted to give our first thoughts in our Photopea review.
Pros: It's free. It's a web app, which means you can work from anywhere, on any computer. Lots of handy templates. It's similar layout to Photoshop makes it easy to use if you're familiar with the other. It has a 'Learn' section on the site which is basically a manual for the app. Perfect for lightweight projects.
Cons: Not as good for drawing or heavy projects. Some of the keyboard shortcuts are slightly different.
---
Why Try a Photoshop Alternative?
When I first started my journey into design as a career, I had to start from the ground up. Like many entrepreneurial ventures, there are upfront costs involved. I was trying to get going on the cheap, so when it came to software, I mostly used free alternatives.
The ones I used the most were GIMP (a Photoshop alternative) and Inkscape (an Illustrator alternative.)
They were imperfect, of course, but a step up from Microsoft Paint, so I went with it.
I created my first logo for BMD in GIMP, created my first logos for real clients in GIMP.
Adobe products weren't feasible for me- the subscription model didn't exist yet, so I would have had to shell out hundreds or even thousands of dollars all at once and that just wasn't an option. After all, I'd started my business with basically no money down. I already had a computer. The only two things I actually bought were a used Wacom graphics tablet and the entry-level version of Fontlab (Typetool).
Since then, and since Adobe started their subscription model, I've been able to use Photoshop and Illustrator, and I am extremely grateful.
Is Photopea completely free?
Currently, Photopea is an online solution and is free to use. If you would like to remove the ads you can upgrade to a premium account for $3.33 a month, which comes with a few features as well.
But I'm still cognizant that there are probably a lot of people out there in the same situation I was in and, honestly, I would give them the same advice I followed – don't invest too heavily upfront. I've known people who've done that, only to discover that this job isn't what they expected, or that they weren't making the kind of money they needed, or that they didn't even enjoy it anymore after it became a job. So start on the cheap. It's always easier to upgrade than downgrade. (It's a lot more fun, too.)
So with that in mind, I thought I would check out a promising application that could be really helpful to those starting out.
It's called Photopea, a web app Photoshop alternative. It was created by Ivan Kutskir, who started developing it in 2012. And it's ad-supported, so it's free to use!
I decided the best way to try it out would be to undertake some sort of project.
And I knew just the one.
Photopea Review
So… I may have a bit of an infatuation (read: obsession) with My Hero Academia right now. I'd like to say that it's because I'm bonding with my daughter. That is the reason I started watching the anime. But – well – at this point, I'm probably just bonding with the characters, because I love them. All Might. Izuku Midoriya. Eraserhead. They're amazing. But there are two in particular that really have my heart: the unrelenting storm that is Bakugou Katsuki and his steadfast friend and classmate Kirishima Eijirou.
I'm not really that good at drawing things that aren't letters or simple clip art, (though I'd love to learn and get better), so fan art is not something I do a lot of. But I've really been wanting to draw these boys. And this was the perfect excuse!
So I opened up the site. And right off the bat, I was impressed. It's not as pretty as photoshop, but it's familiar, which is a huge plus for me. I hate having to relearn/recreate my workflow, which is why switching from Fontlab 5 to Fontlab 7 has literally taken years. I still do half the work on my fonts in Fontlab 5 before moving to finish them in Fontlab 7.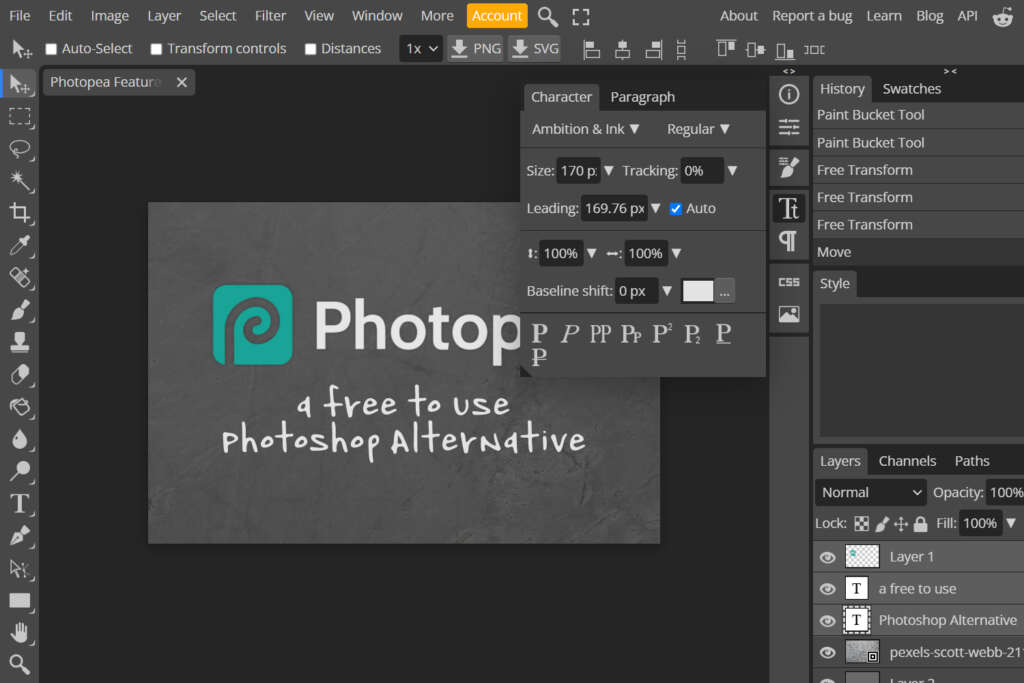 Also, as I've mentioned before, it's a web app – that means there's no program to install and that's especially convenient. I could use it when I'm traveling and don't have access to my main design computer.
I also liked how some important things were very accessible- there's lots of great template sizes to start with, including the usual letter, legal, etc… But there's also templates for social image headers and profile images, as well as for common google ad sizes. I also noticed prominent buttons for exporting to PNG or SVG right in the middle of the toolbar.
This was off to a good start.
To begin my project, I took images of the characters in the stances I wanted and copied on top of that the faces that I wanted. Then, to get it even more the way I wanted, I edited their expressions a bit. I copied Kirishima's (the one with the headband) expression eyes and eyebrows from yet another source image, forming a strange collage for my reference photo.
This process required tasks I do all the time in Photoshop: copying, pasting, resizing, reflecting, rotating, even arranging layers and adjusting layer opacity. And overall, this was accomplished with very little fuss. I didn't have to search around the menu for the functions or tools I wanted. Everything was where it should be and worked the way I wanted it to.
The only complaint I have, and I fully acknowledge that it's a dumb one, is that the keyboard shortcuts are a little bit different. I am so used to using Ctrl+T to transform selected objects that I kept accidentally doing that, but since this program runs in a browser, Ctrl+T opens a new tab instead. I, uh, I opened a lot of new tabs over the course of the next hour. Still, like I said, this is a small complaint. There still is a transform shortcut. It's Ctrl Alt T. So different, I know. And the longer I worked in Photopea, the more often I remembered and did it correctly. So honestly, this complaint is no complaint at all.
So working with images was a win.
It's when I got into the drawing portion of my project that my experience went downhill. After I started using my Wacom, everything slowed down. A LOT. And then froze a couple times and I had to re-open the project and try again. Eventually I decided to just stop and draw in Illustrator instead.
I do want to add a caveat here that I'm not ENTIRELY sure it's all the Photopea's fault. I may have had too many web tabs open (I have a bad habit of that). It may have been partly the Wacom itself – I do sometimes have issues with it in different programs.
Nevertheless, I did want to finish the project, so I sketched the boys in Illustrator, then exported that as a png and threw it back into Photopea. and everything worked fine after that. I colored a light layer behind my sketch so that they showed up in front of an image of a city sunset.
Next up was the text.
I wanted to use my own fonts and luckily there's an option to upload ones you want to use. I'm happy to say that the process worked without a hitch. I did have some trouble with line spacing and, being rather impatient, I eventually just threw each line of text in its own textbox so I could adjust the spacing between them manually.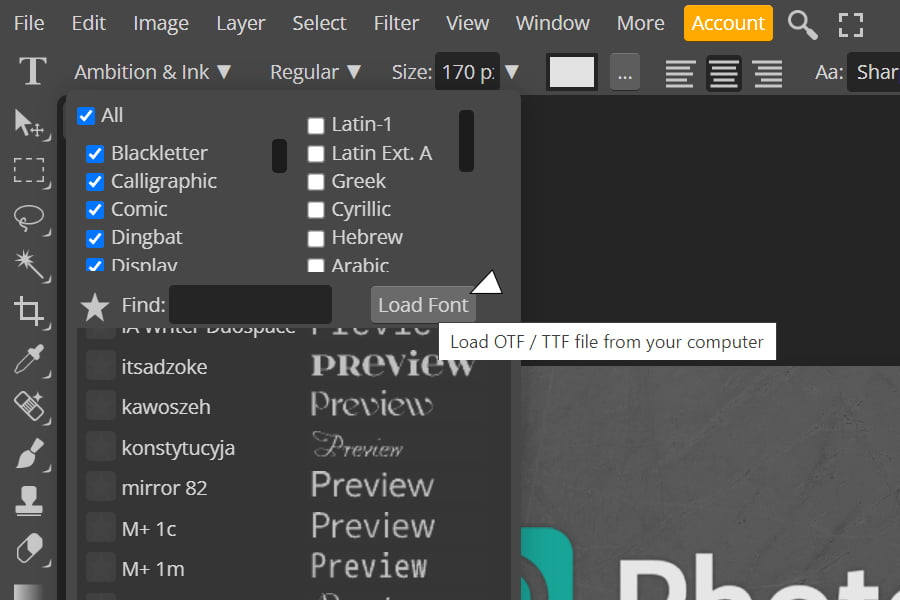 After that it was just a matter of throwing, in some textures and changing their layer opacity and modes until I was mostly happy with the result. I saved it as a JPEG but also as a Photoshop file, which was really handy.
After all that, I ended up redrawing the boys and did the whole thing AGAIN because I'm a perfectionist even when I'm doing something I'm acknowledging is far from perfect. And in the end, my finished projects are silly little things – quick bits of fanart – raw and unpolished, but it was fun and a great way to try out something new.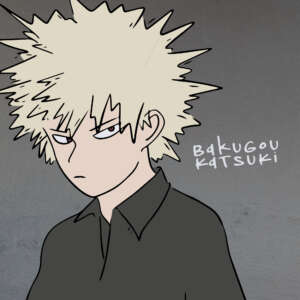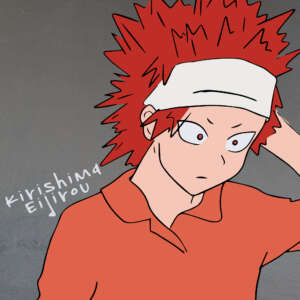 Concluding Thoughts: Is Photopea a Good Photoshop Alternative?
Overall, if you're looking for a free photoshop alternative, I'd say it's WELL worth trying. In the scheme of things, the only aspect I had trouble with was drawing. If you're just looking to make image and text-based graphics, using Photopea should be a breeze. Heck, I used it to create the featured image for this post! 🙂 And if you need help, there's a blog, tutorials, and a manual of sorts as well! So I'll definitely be recommending this to family and friends.
Want to try Photopea? Check it out here: www.photopea.com
Already tried Photopea? What was your experience? Would you like to see other Photoshop Alternatives reviewed? Let me know in the comments.
Fonts Used in this Article
Post Details
Uploaded: April 9, 2022