Quicksilver Font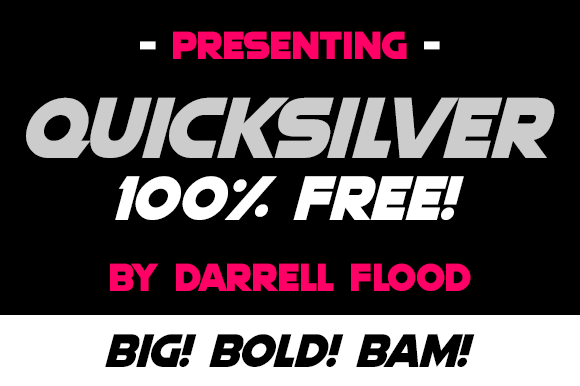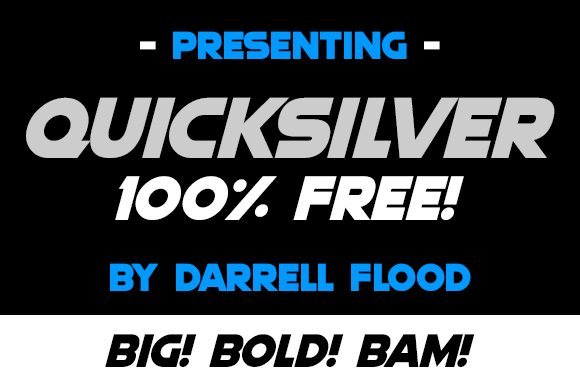 ×


About the Quicksilver Font
Quicksilver – the ultimate ultra-bold, high impact font!
This font, created by Darrell Flood, is 100% free to use for personal *and* commercial use!
Note from the author
If you feel like donating, please do so via PayPal to me at:
[email protected]
—–
Please Note:
Reselling of the font files is NOT permitted.
Reformatting of the font files for resale (or free redistribution) is NOT permitted.
Examples:
Resale in font bundles (without my explicit permission) is NOT permitted.
Converting the fonts into other formats – such as (but not limited to) .png, .svg, .gif etc…
where the end product is essentially "reselling" the font in a different format is NOT permitted.

Like This Font?
Bookmark This Font
×

You Must Be Logged In For This Feature
Log In
or
Create an Account
Font Details
Uploaded: August 23, 2022
Download Files
Quicksilver Italic.otf
Quicksilver Italic.ttf
Quicksilver.otf
Quicksilver.ttf
license.txt