Angars Runes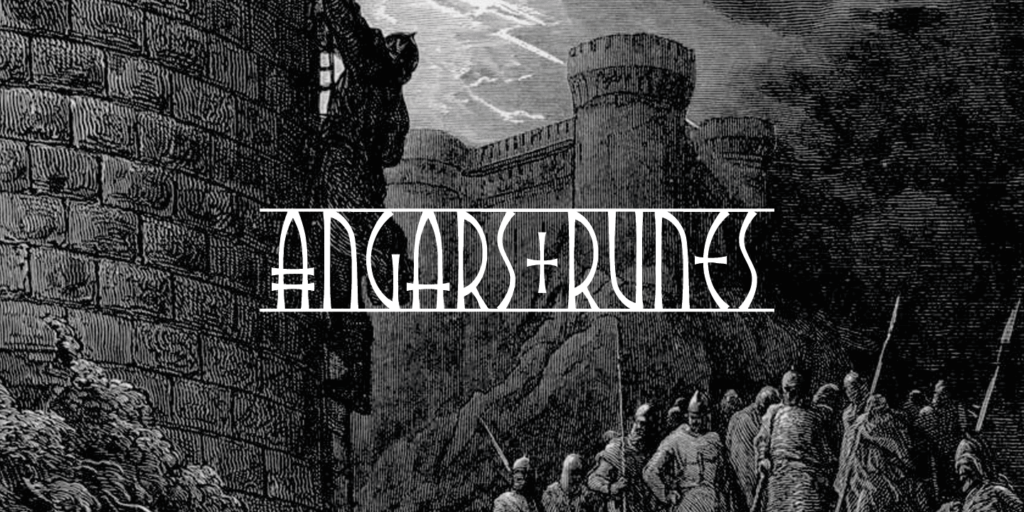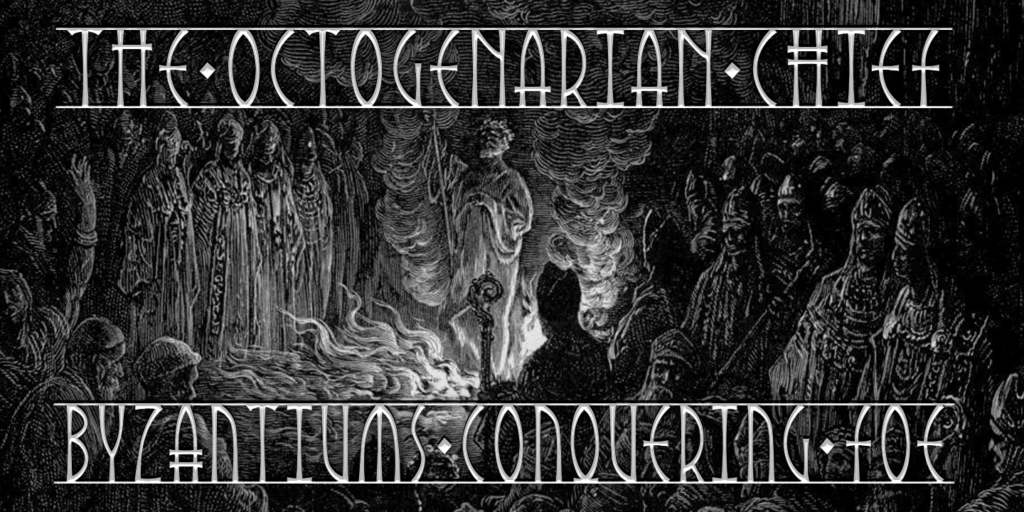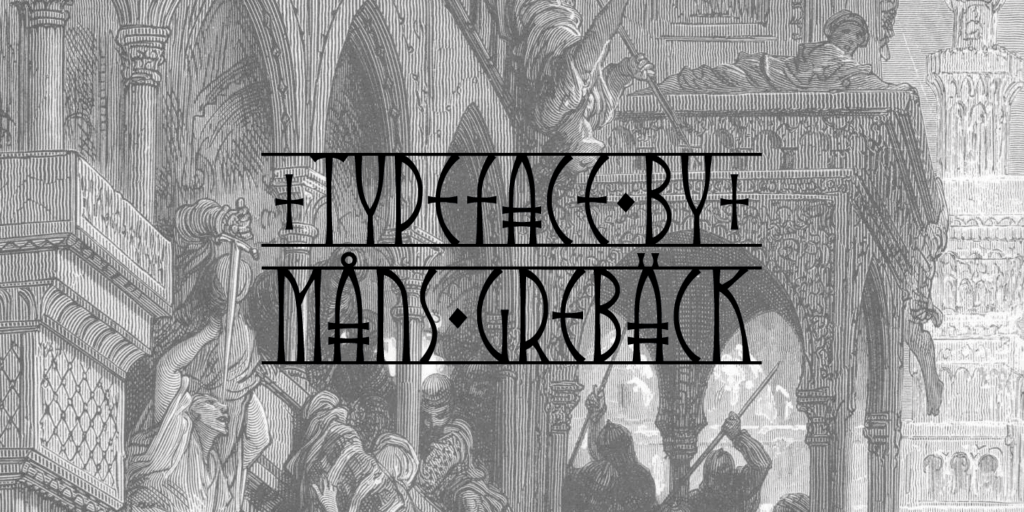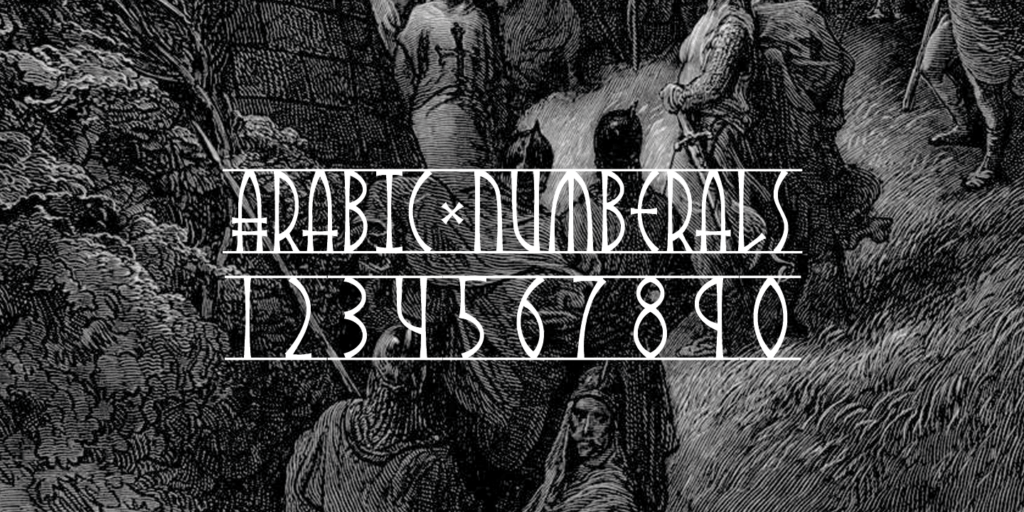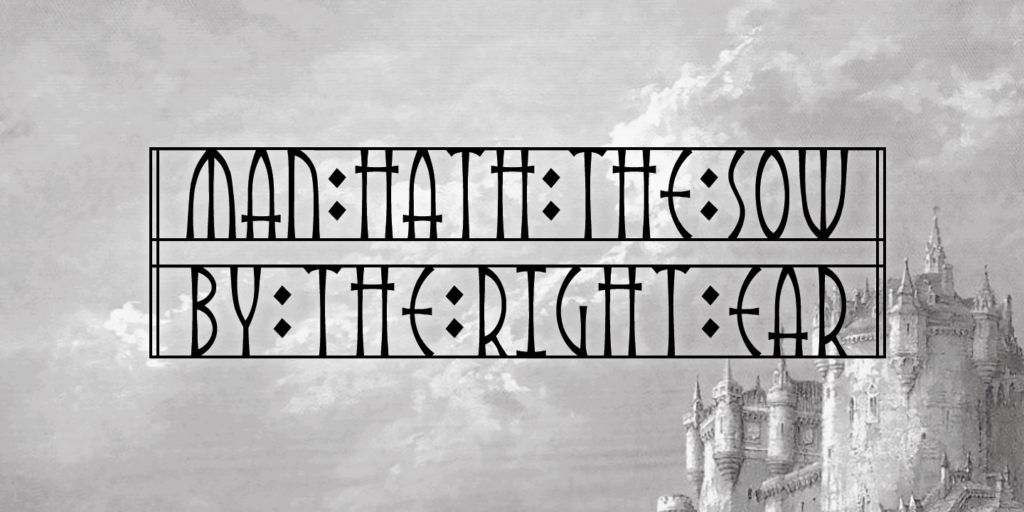 ×





Angars Runes is a Middle Age style rune typeface. With engraved letterforms and Gothic curves, this font is the perfect addition to a medieval project.
Use the symbols plus + period . multiply × colon : for decorative separators. Angars Runes contains all characters you will ever need, as well as numerals and alternate letters.
This font is free for PERSONAL USE ONLY!
Please get the full commercial font at:
www.mn.sg/angars-runes
For questions, please see www.mn.sg/faq
Like This Font?
Bookmark This Font
×

You Must Be Logged In For This Feature
Log In
or
Create an Account
Font Details
Uploaded: October 6, 2020
Download Files
ABSOLUTELY_VITAL_INFORMATION.txt
AngarsRunes_PERSONAL.ttf
angars-runes_flag-150x150.png
angars-runes_flag-150x150.webp
angars-runes_flag-250x250.bk.png
angars-runes_flag-250x250.png
angars-runes_flag-300x300.png
angars-runes_flag-300x300.webp
angars-runes_flag-375x375.bk.png
angars-runes_flag-375x375.png
angars-runes_flag-90x60.bk.png
angars-runes_flag-90x60.png
angars-runes_flag.png
angars-runes_flag.webp
angars-runes_poster01-1024x512.png
angars-runes_poster01-1024x512.webp
angars-runes_poster01-150x150.png
angars-runes_poster01-150x150.webp
angars-runes_poster01-250x125.bk.png
angars-runes_poster01-250x125.png
angars-runes_poster01-300x150.png
angars-runes_poster01-300x150.webp
angars-runes_poster01-375x188.bk.png
angars-runes_poster01-375x188.png
angars-runes_poster01-768x384.png
angars-runes_poster01-768x384.webp
angars-runes_poster01-90x60.bk.png
angars-runes_poster01-90x60.png
angars-runes_poster01.png
angars-runes_poster01.webp
angars-runes_poster02-1024x512.png
angars-runes_poster02-1024x512.webp
angars-runes_poster02-150x150.png
angars-runes_poster02-150x150.webp
angars-runes_poster02-250x125.bk.png
angars-runes_poster02-250x125.png
angars-runes_poster02-300x150.png
angars-runes_poster02-300x150.webp
angars-runes_poster02-375x188.bk.png
angars-runes_poster02-375x188.png
angars-runes_poster02-768x384.png
angars-runes_poster02-768x384.webp
angars-runes_poster02-90x60.bk.png
angars-runes_poster02-90x60.png
angars-runes_poster02.png
angars-runes_poster02.webp
angars-runes_poster03-1024x512.png
angars-runes_poster03-1024x512.webp
angars-runes_poster03-150x150.png
angars-runes_poster03-150x150.webp
angars-runes_poster03-250x125.bk.png
angars-runes_poster03-250x125.png
angars-runes_poster03-300x150.png
angars-runes_poster03-300x150.webp
angars-runes_poster03-375x188.bk.png
angars-runes_poster03-375x188.png
angars-runes_poster03-768x384.png
angars-runes_poster03-768x384.webp
angars-runes_poster03-90x60.bk.png
angars-runes_poster03-90x60.png
angars-runes_poster03.png
angars-runes_poster03.webp
angars-runes_poster04-1024x512.png
angars-runes_poster04-1024x512.webp
angars-runes_poster04-150x150.png
angars-runes_poster04-150x150.webp
angars-runes_poster04-250x125.bk.png
angars-runes_poster04-250x125.png
angars-runes_poster04-300x150.png
angars-runes_poster04-300x150.webp
angars-runes_poster04-375x188.bk.png
angars-runes_poster04-375x188.png
angars-runes_poster04-768x384.png
angars-runes_poster04-768x384.webp
angars-runes_poster04-90x60.bk.png
angars-runes_poster04-90x60.png
angars-runes_poster04.png
angars-runes_poster04.webp
angars-runes_poster05-1024x512.png
angars-runes_poster05-1024x512.webp
angars-runes_poster05-150x150.png
angars-runes_poster05-150x150.webp
angars-runes_poster05-250x125.bk.png
angars-runes_poster05-250x125.png
angars-runes_poster05-300x150.png
angars-runes_poster05-300x150.webp
angars-runes_poster05-375x188.bk.png
angars-runes_poster05-375x188.png
angars-runes_poster05-768x384.png
angars-runes_poster05-768x384.webp
angars-runes_poster05-90x60.bk.png
angars-runes_poster05-90x60.png
angars-runes_poster05.png
angars-runes_poster05.webp