Big Bad Blocks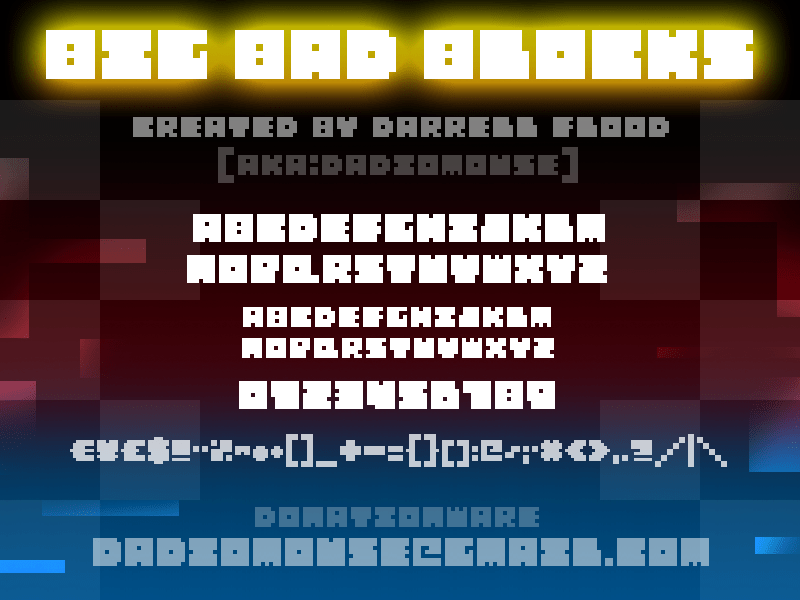 ×

About the Big Bad Blocks Font
The Big Bad Blocks font is a chunky pixelated sans. Great for giving any project a retro feeling.
Note of the author
"Big Bad Blocks", created using Fontstruct and High Logic FontCreator by Darrell Flood, is free to use for personal use.
(Tho I still appreciate any donations you might be inclined to give regardless!)
For commercial use, you must donate a minimum of 5$ to me: [email protected]
(Tho any amounts above this are naturally appreciated even more!)
Please give as much as you honestly feel the font is worth.
Thank-you for downloading this font and I hope you find a use for it!

Like This Font?
Bookmark This Font
×

You Must Be Logged In For This Feature
Log In
or
Create an Account
Font Details
Uploaded: September 14, 2022
Download Files
Big Bad Blocks Italic.otf
Big Bad Blocks.otf
readme.txt