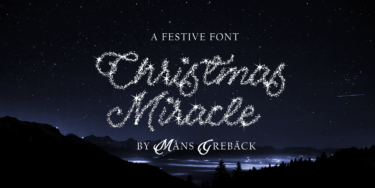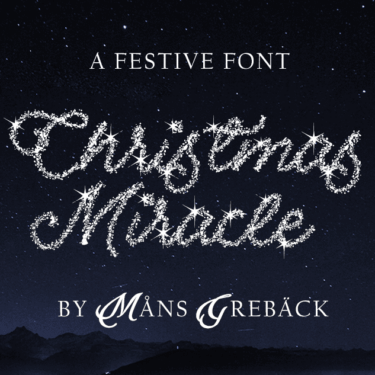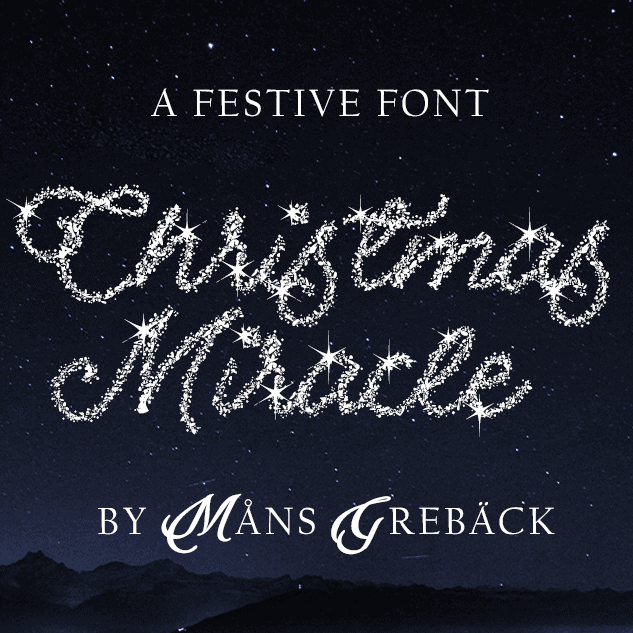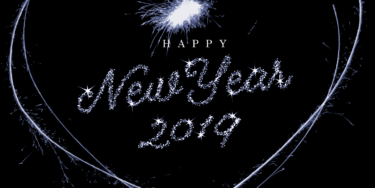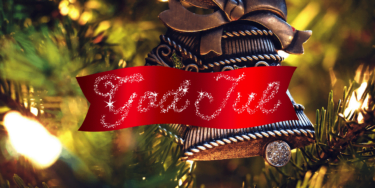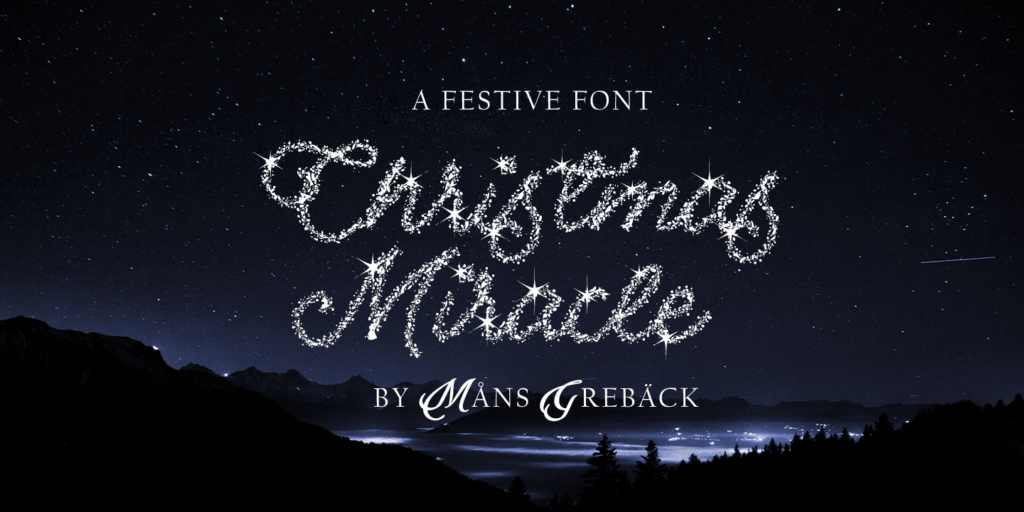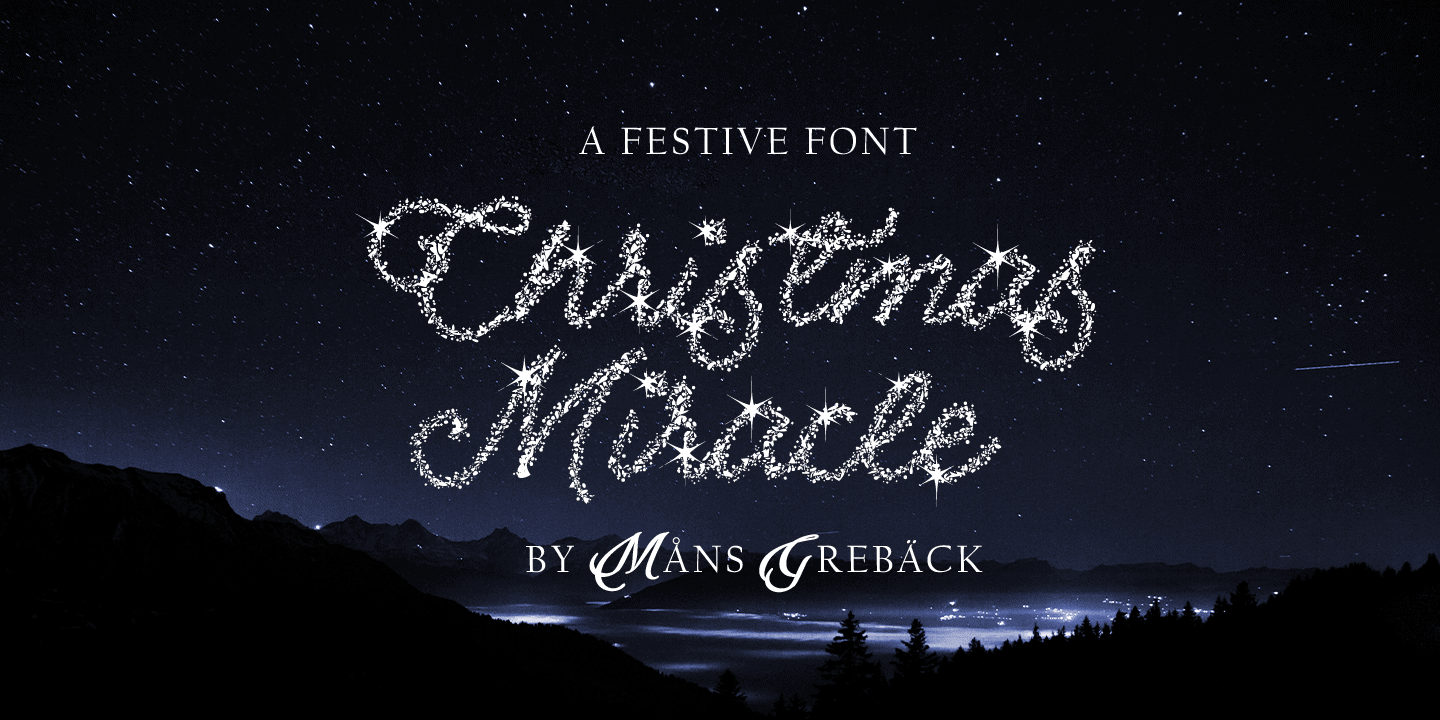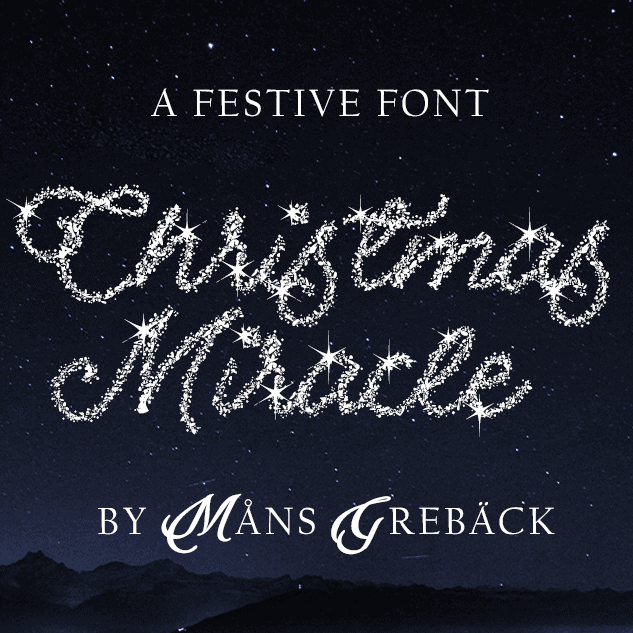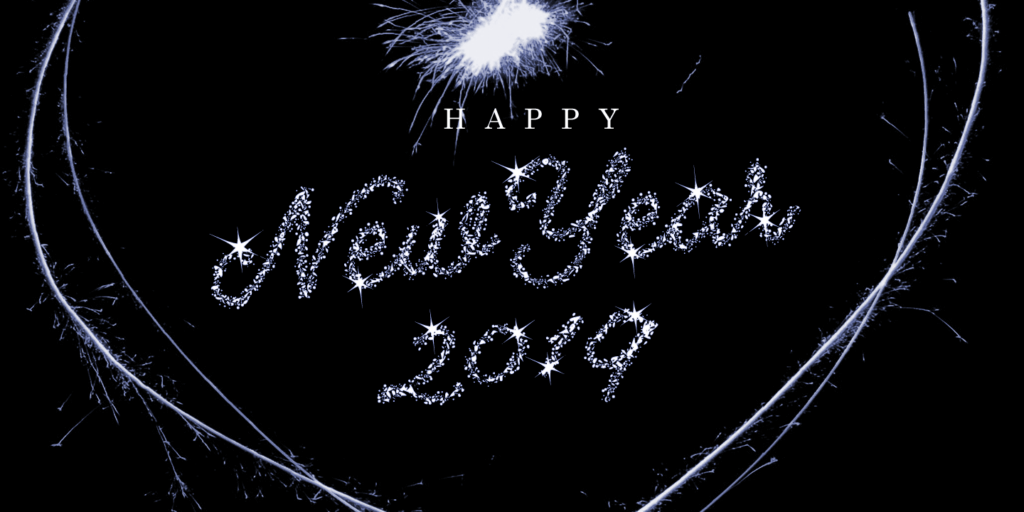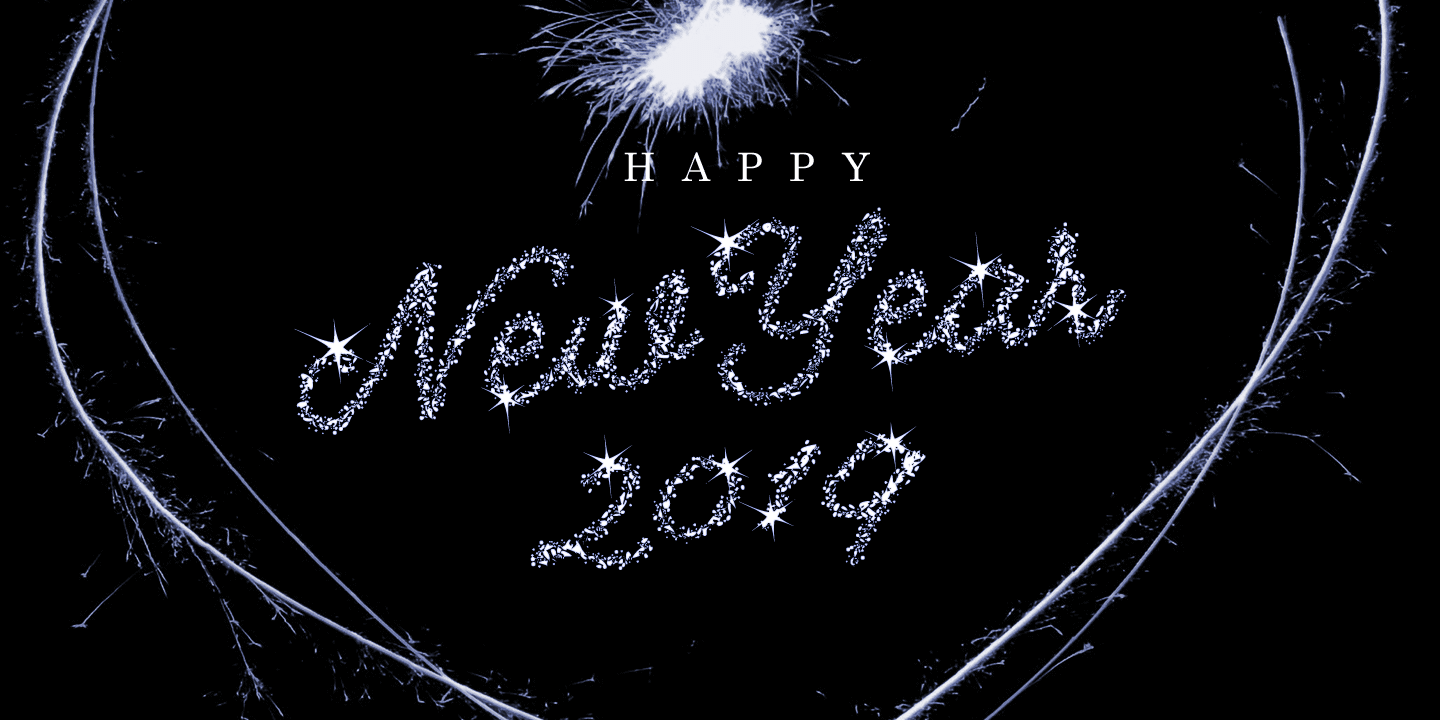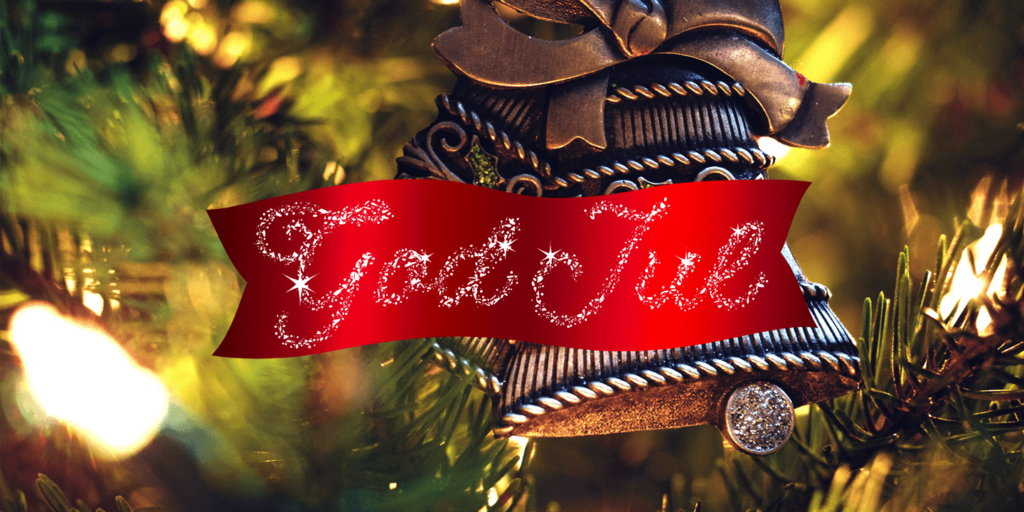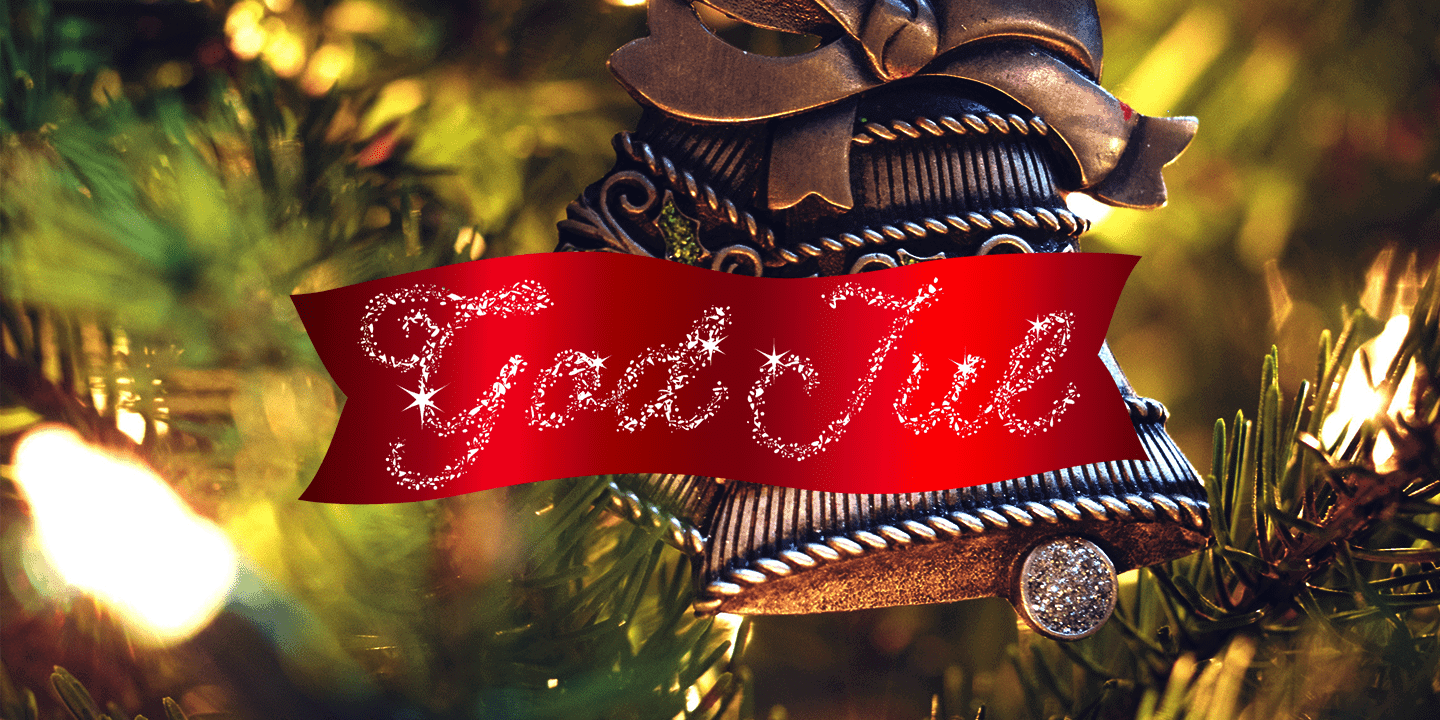 Christmas Miracle is a decorative Christmas font.
This original typeface, drawn by Måns Grebäck, brings out the spirit of the season.
Write for example [Christmas] to make a decorative version of the word. Available words: Wish, Wishes, Merry, Christmas, Happy, New Year
It comes with a bonus font called Christmas Banners, to be used as background or as a decorative element along with this or any other font.
How to use the Banners font: Write for example ABC to create a beginning, middle and end, or ABBBC for a longer banner.
It has extended support for language, numbers, punctuation and symbols.
This font is free for PERSONAL USE ONLY!
Please get the full commercial font at:
https://www.mansgreback.com/fonts-2/christmas-miracle
For questions, please see www.mn.sg/fa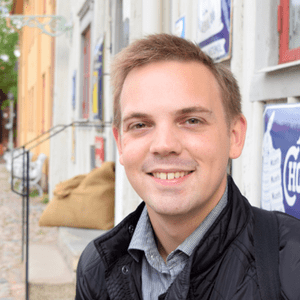 Font Details
Uploaded: October 7, 2020
Download Files
ABSOLUTELY_VITAL_INFORMATION.txt
ChristmasBanner_PERSONAL.ttf
ChristmasMiracle_PERSONAL.ttf