Comic Kings Font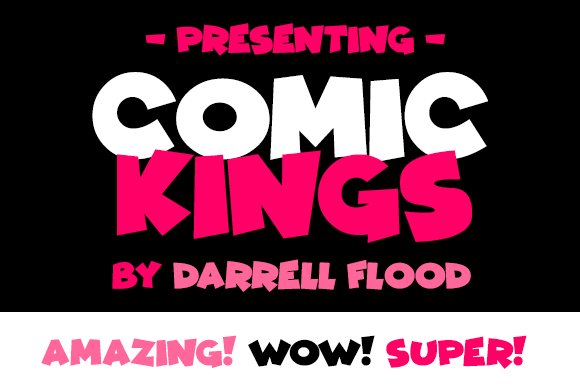 ×

About the Comic Kings Font
Comic Kings is a cute, high-impact, cartoon font. Perfect for comic panels and fun themes, Comic Kings is incredibly legible and stylish!
Note from the Author
This font, created by Darrell Flood, is free to use for personal use (tho I appreciate donations!)
Please give as much as you honestly feel the font is worth to you.
For commercial use you must purchase a license by either:
1. Paying me at least $20 via PayPal to [email protected]
OR
2. Buying a license here:
Thank you for downloading this font and I hope you find a use for it!

Like This Font?
Bookmark This Font
×

You Must Be Logged In For This Feature
Log In
or
Create an Account
Font Details
Uploaded: August 22, 2022
Download Files
Comic Kings.otf
Comic Kings.ttf
license.txt