Cottage Cheese Font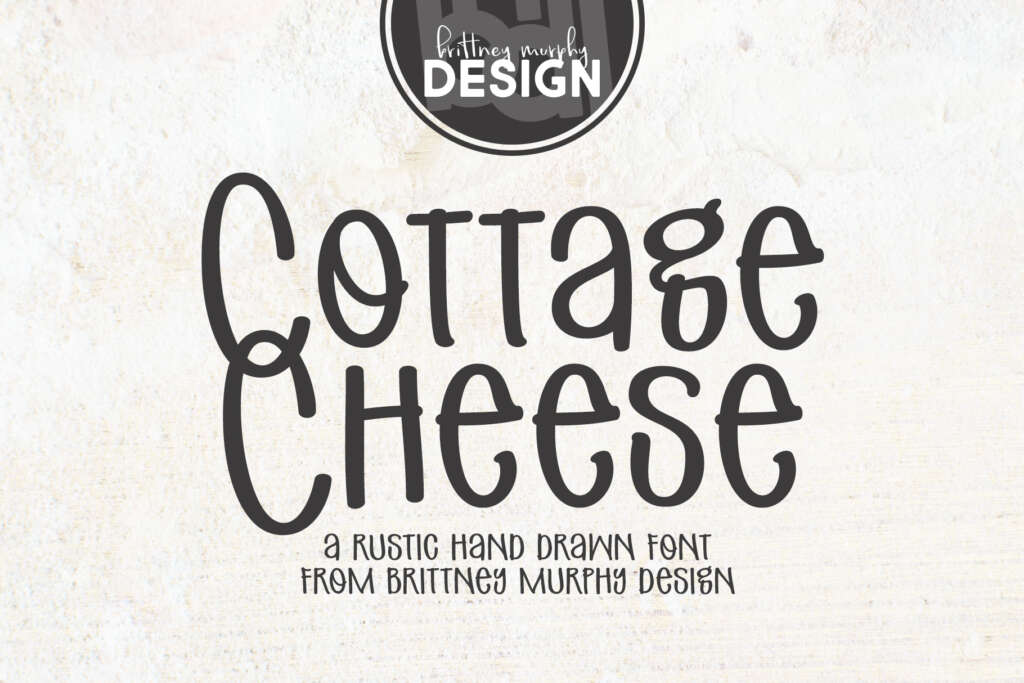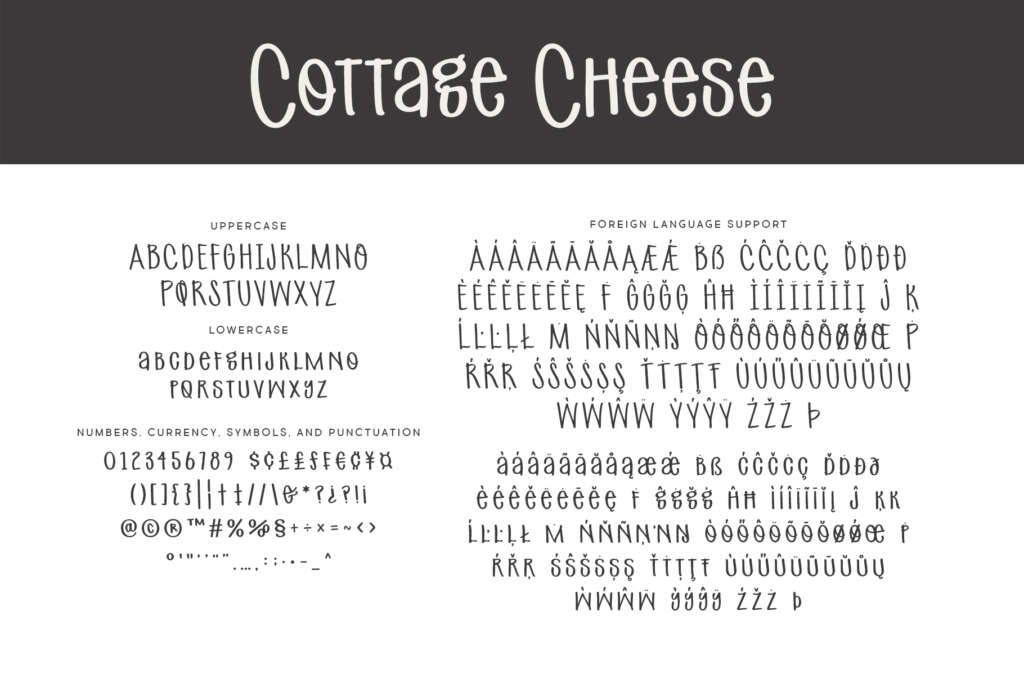 ×


About The Cottage Cheese Font
Cottage Cheese is a quirky, rustic, and drawn sans created in 2022 by Brittney Murphy Design!
What Can you Create?
Cottage Cheese is designed to give a casual feeling while still being easy to ready. We feel this font pairs well with a clean sans to give your graphic a professional but approachable look.

Like This Font?
Bookmark This Font
×

You Must Be Logged In For This Feature
Log In
or
Create an Account
Font Details
Uploaded: January 3, 2022
Download Files
Cottage Cheese Demo.otf
Cottage Cheese Demo.ttf
Cottage Cheese Font ReadMe.txt