Duera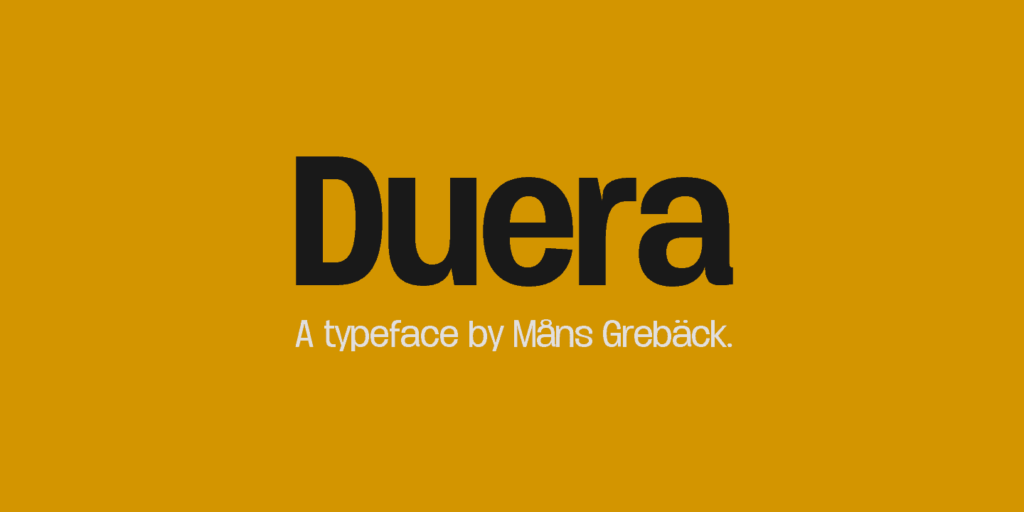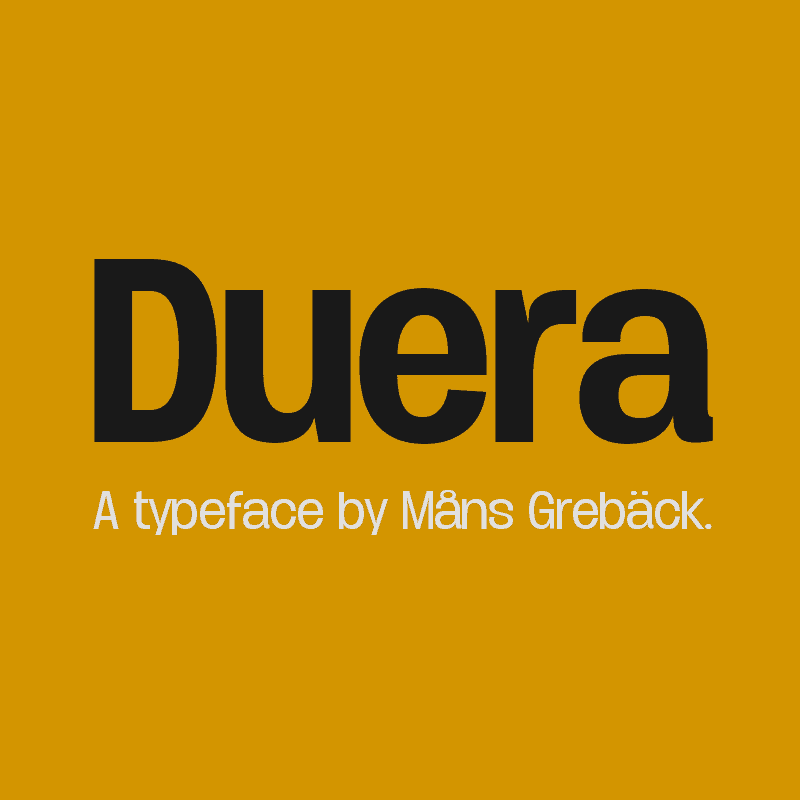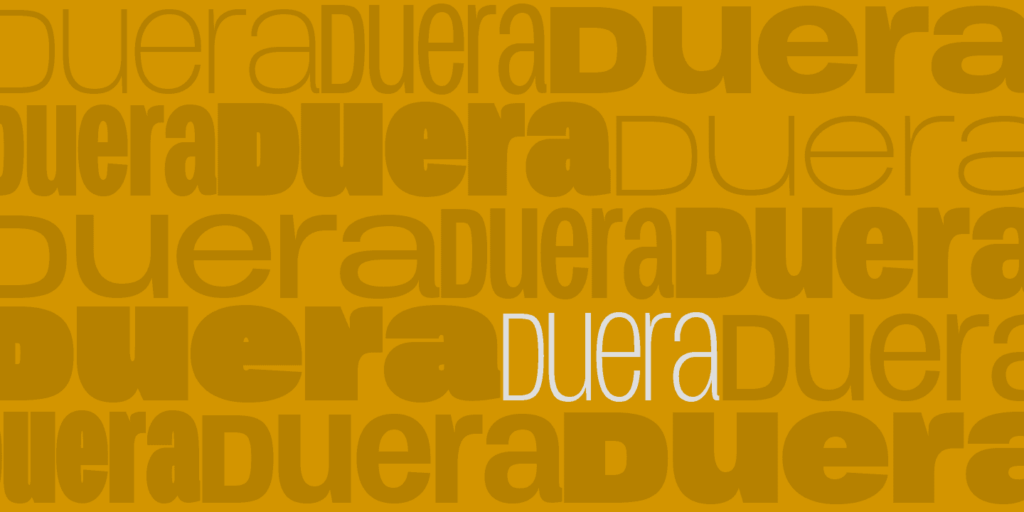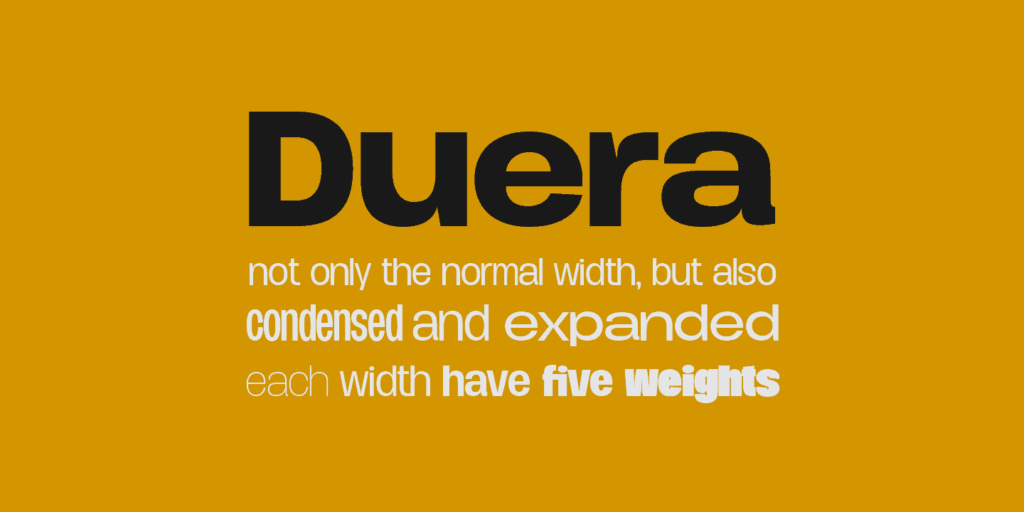 ×




Duera is a sans-serif that has the variety to work in all contexts. With different weights and widths, this is a font with 30 styles, ensuring any project a readable and reliable font.
This font is free for PERSONAL USE ONLY!
Please get the full commercial font at:
https://www.mansgreback.com/fonts/duera/
For questions, please see www.mn.sg/faq

Like This Font?
Bookmark This Font
×

You Must Be Logged In For This Feature
Log In
or
Create an Account
Font Details
Uploaded: October 7, 2020
Download Files
Duera-CondBlac-PERSONAL.ttf
Duera-CondBold-PERSONAL.ttf
Duera-CondLigh-PERSONAL.ttf
Duera-CondMedi-PERSONAL.ttf
Duera-CondThin-PERSONAL.ttf
Duera-ExpaBlac-PERSONAL.ttf
Duera-ExpaBold-PERSONAL.ttf
Duera-ExpaLigh-PERSONAL.ttf
Duera-ExpaMedi-PERSONAL.ttf
Duera-ExpaThin-PERSONAL.ttf
Duera-NormBlac-PERSONAL.ttf
Duera-NormBold-PERSONAL.ttf
Duera-NormLigh-PERSONAL.ttf
Duera-NormMedi-PERSONAL.ttf
Duera-NormThin-PERSONAL.ttf
License - READ THIS.txt