Festive Balloons Font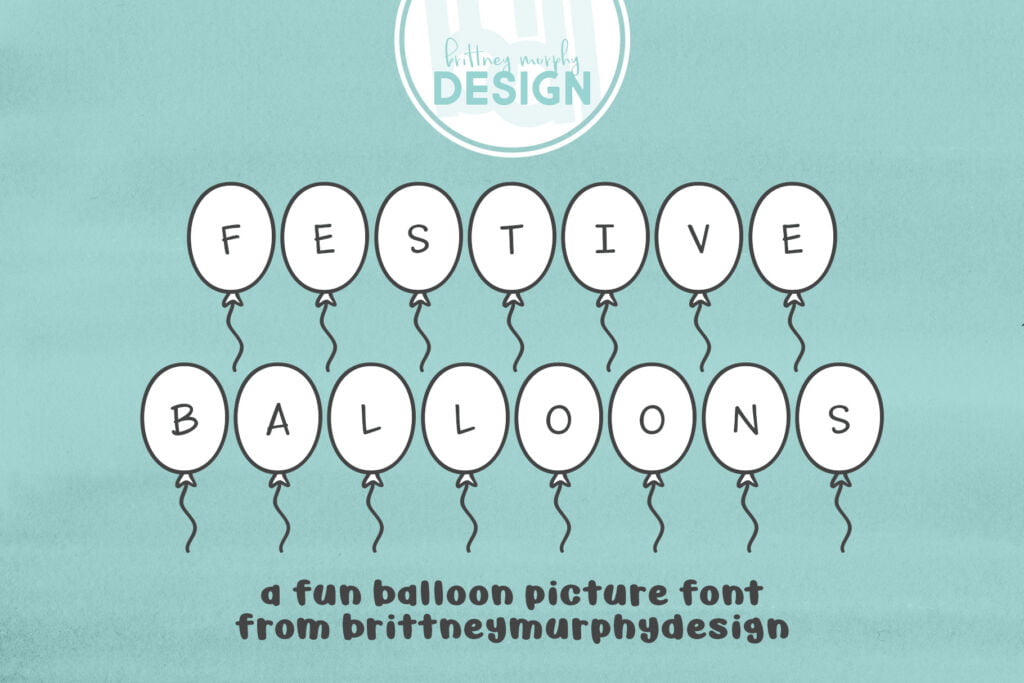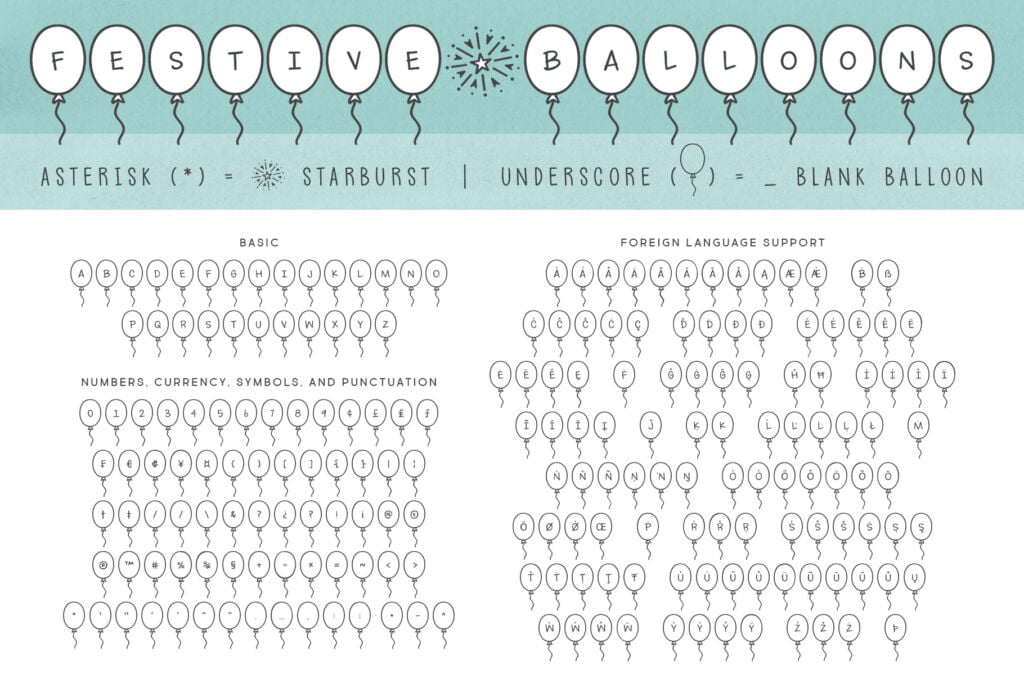 ×


About the Festive Balloons Font
The Festive Balloons font is a fun picture font created in 2022 by Brittney Murphy Design.
The Festive Balloons font supports most Latin-based languages and the full version includes numbers and punctuation that you will need.
Use the asterisk (*) for a fun starburst character.
Use the underscore (_) for a blank balloon.
Festive Balloons gives you a quick and easy way to add some festive flair to party flyers, birthday invitations or any other celebratory project.

Like This Font?
Bookmark This Font
×

You Must Be Logged In For This Feature
Log In
or
Create an Account
Font Details
Uploaded: July 22, 2022
Download Files
Festive Balloons Demo.otf
Festive Balloons Demo.ttf
Festive Balloons Font ReadMe.txt