Market Fresh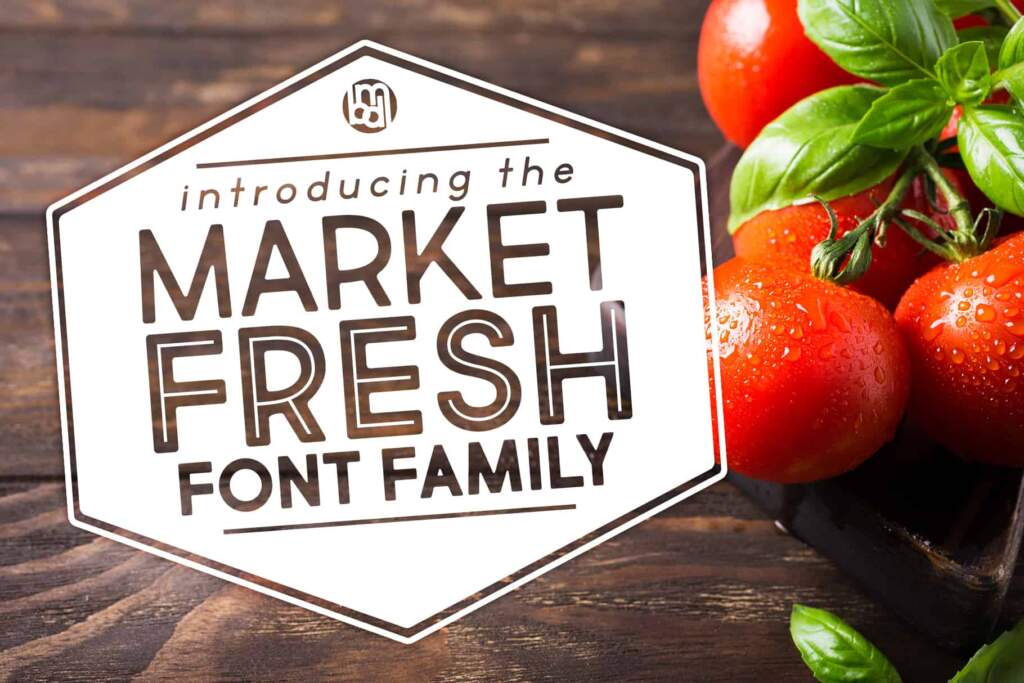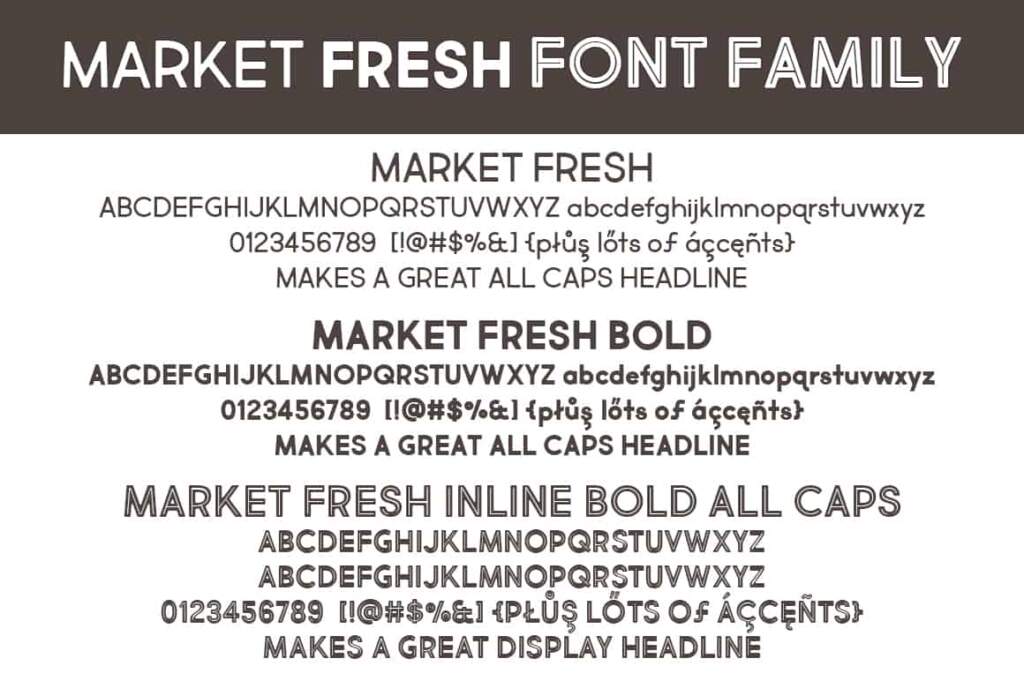 ×


About the Market Fresh Font
The Market Fresh Font Family is a set of open, clean sans inspired by old-style retro headlines. Includes over 500+ characters including Latin, Greek, Cyrillic & more.
Originally designed in 2016 as all-caps fonts, The Market Fresh font has been updated and now includes a standard versions with lowercase, in addition to the original all-caps versions. It now includes 500+ characters includes support for Extended Latin, Greek, and Cyrillic.
Ten fonts included:
Market Fresh, Market Fresh All Caps, Market Fresh Bold, Market Fresh Bold All Caps, Market Fresh Inline Bold All Caps as well as Italic versions of each.
The Market Fresh Font is perfect for your logos, bylines, and other graphic design projects.
See Market Fresh used in our Paring guides on Facebook, Instagram, and Pinterest. We call it our favorite "Blue Jeans" font because it works so well with many different fonts.

Like This Font?
Bookmark This Font
×

You Must Be Logged In For This Feature
Log In
or
Create an Account
Font Details
Uploaded: September 20, 2020
Download Files
Market Fresh ALL CAPS Italic.otf
Market Fresh ALL CAPS Italic.ttf
Market Fresh ALL CAPS Outline Italic.otf
Market Fresh ALL CAPS Outline Italic.ttf
Market Fresh ALL CAPS Outline.otf
Market Fresh ALL CAPS Outline.ttf
Market Fresh ALL CAPS.otf
Market Fresh ALL CAPS.ttf
Market Fresh Bold ALL CAPS Italic.otf
Market Fresh Bold ALL CAPS Italic.ttf
Market Fresh Bold ALL CAPS.otf
Market Fresh Bold ALL CAPS.ttf
Market Fresh Bold Italic.otf
Market Fresh Bold Italic.ttf
Market Fresh Bold.otf
Market Fresh Bold.ttf
Market Fresh Inline Bold ALL CAPS Italic.otf
Market Fresh Inline Bold ALL CAPS Italic.ttf
Market Fresh Inline Bold ALL CAPS.otf
Market Fresh Inline Bold ALL CAPS.ttf
Market Fresh Italic.otf
Market Fresh Italic.ttf
Market Fresh.otf
Market Fresh.ttf
MarketFreshFont ReadMe.txt