Quache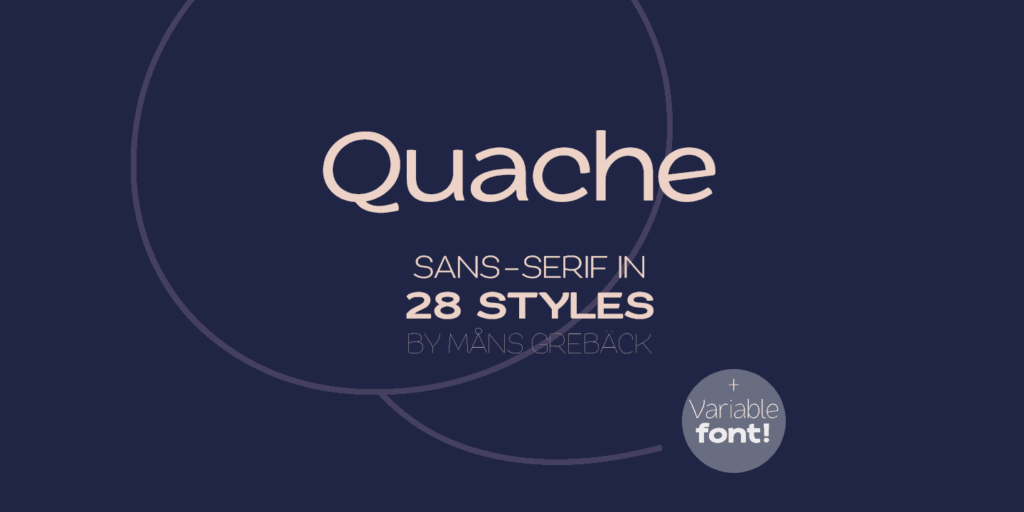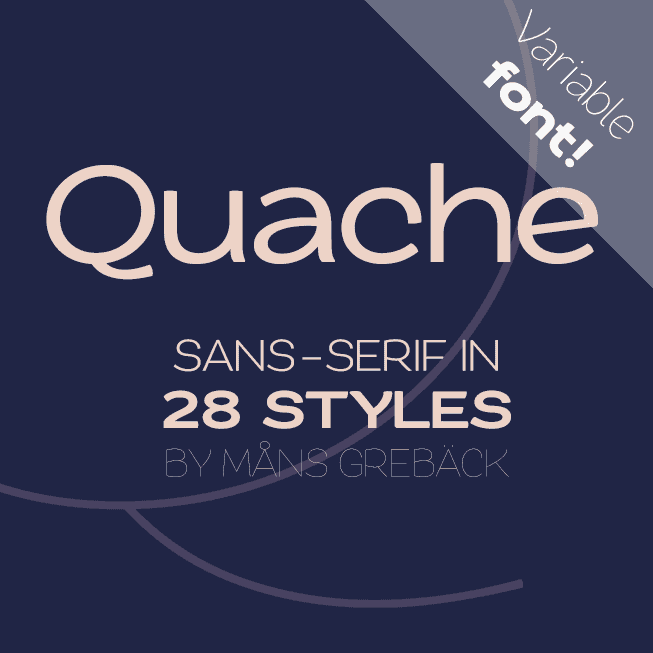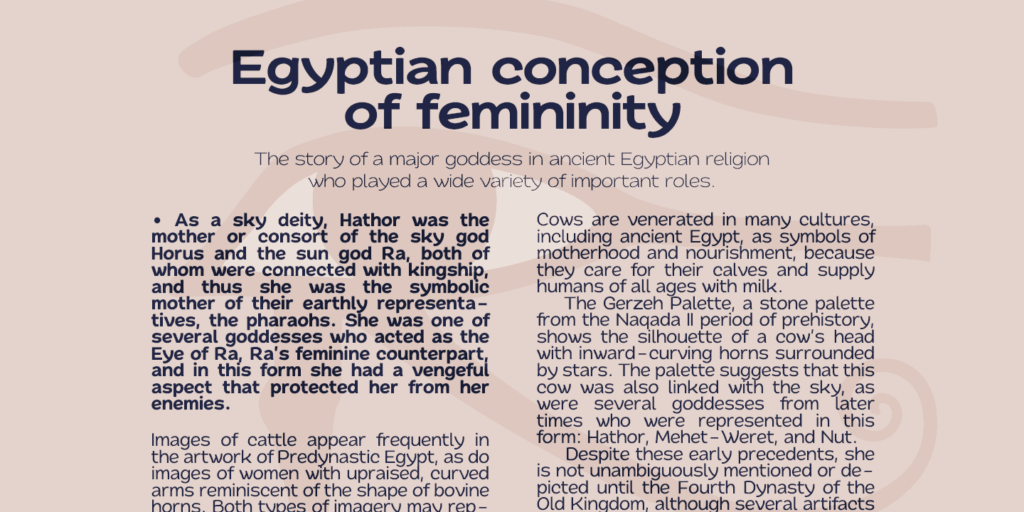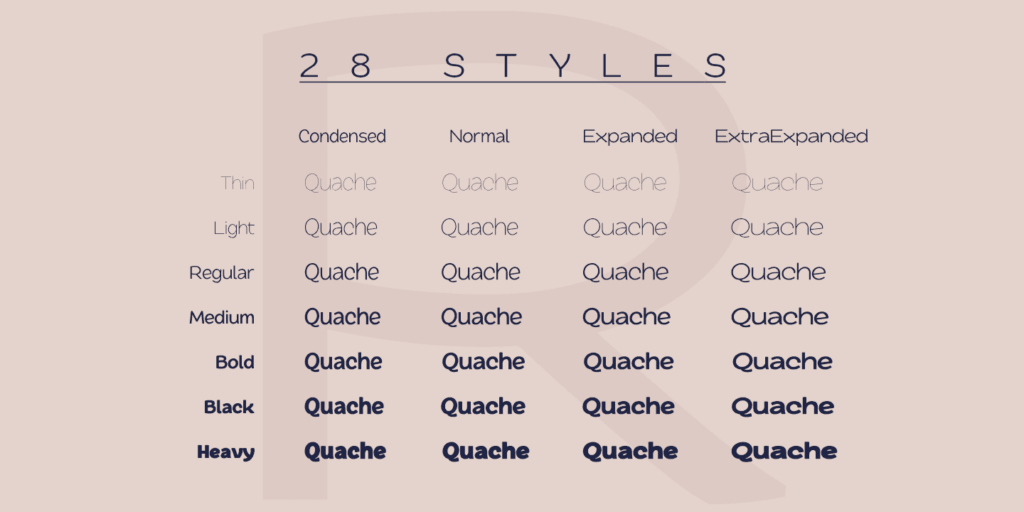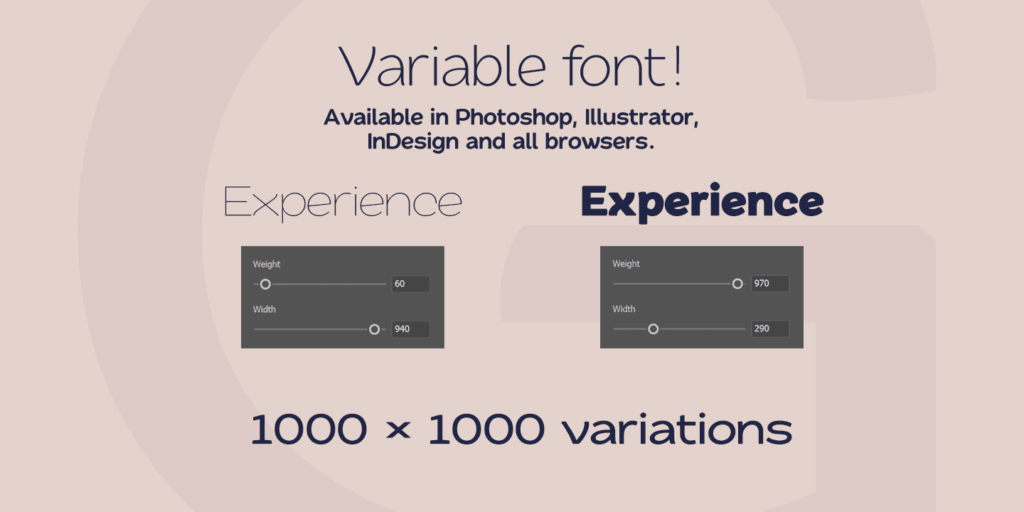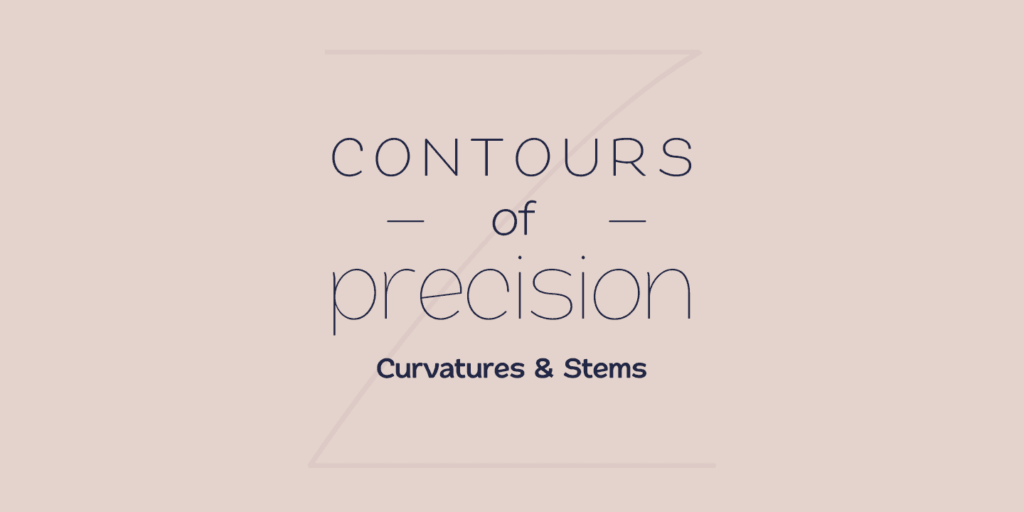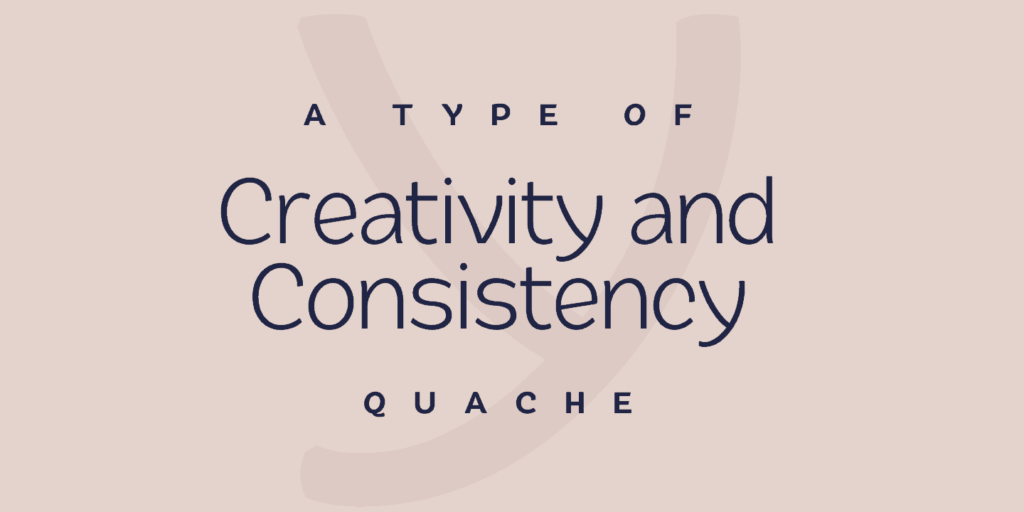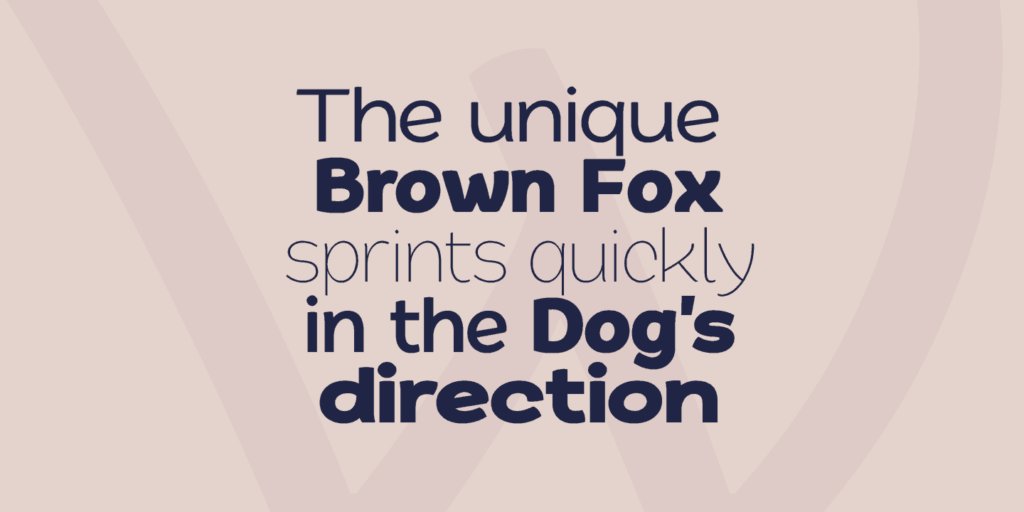 ×








Quache is a flexible sans-serif, created by Måns Grebäck between 2018 and 2020. It has unique, stylish curvatures and is clear, legible and sharp with open letter forms.
The font family consists of six weights and four widths, totaling in 28 main styles: Thin, Light, Regular, Bold, Black, Heavy and Condensed, Normal, Expanded, ExtraExpanded
The typeface is also provided in variable font format: use the sliders in Illustrator, Photoshop or InDesign to manually set any weight and width. This gives you not 28 styles, but instead 1000 times 1000 options to customize the type to the exact look your project requires.
It supports Latin-based languages, and contains numbers and all symbols you'll ever need.
This font is free for PERSONAL USE ONLY!
Please get the full commercial font at:
http://mn.sg/quache
For questions, please see www.mn.sg/faq

Like This Font?
Bookmark This Font
×

You Must Be Logged In For This Feature
Log In
or
Create an Account
Font Details
Uploaded: October 8, 2020
Download Files
ABSOLUTELY_VITAL_INFORMATION.txt
Quache-BlackCon_PERSONAL.ttf
Quache-BlackExExp_PERSONAL.ttf
Quache-BlackExp_PERSONAL.ttf
Quache-Black_PERSONAL.ttf
Quache-BoldCon_PERSONAL.ttf
Quache-BoldExExp_PERSONAL.ttf
Quache-BoldExp_PERSONAL.ttf
Quache-Bold_PERSONAL.ttf
Quache-HeavyCon_PERSONAL.ttf
Quache-HeavyExExp_PERSONAL.ttf
Quache-HeavyExp_PERSONAL.ttf
Quache-Heavy_PERSONAL.ttf
Quache-LightCon_PERSONAL.ttf
Quache-LightExExp_PERSONAL.ttf
Quache-LightExp_PERSONAL.ttf
Quache-Light_PERSONAL.ttf
Quache-MediumCon_PERSONAL.ttf
Quache-MediumExExp_PERSONAL.ttf
Quache-MediumExp_PERSONAL.ttf
Quache-Medium_PERSONAL.ttf
Quache-RegularCon_PERSONAL.ttf
Quache-RegularExExp_PERSONAL.ttf
Quache-RegularExp_PERSONAL.ttf
Quache-Regular_PERSONAL.ttf
Quache-ThinCon_PERSONAL.ttf
Quache-ThinExExp_PERSONAL.ttf
Quache-ThinExp_PERSONAL.ttf
Quache-Thin_PERSONAL.ttf