Suburban Flamingo Font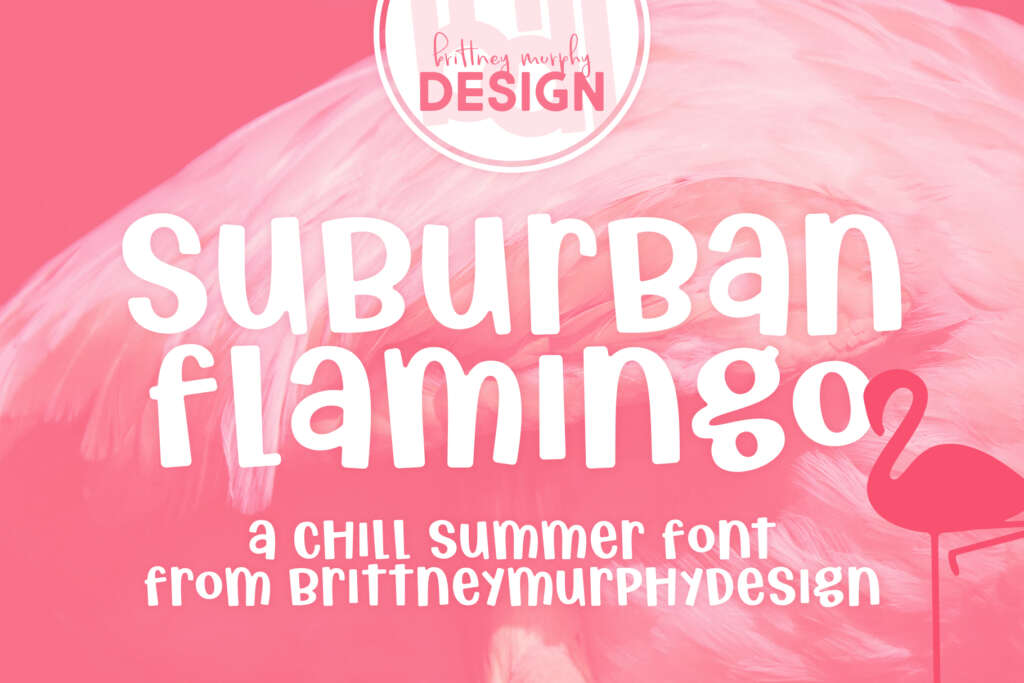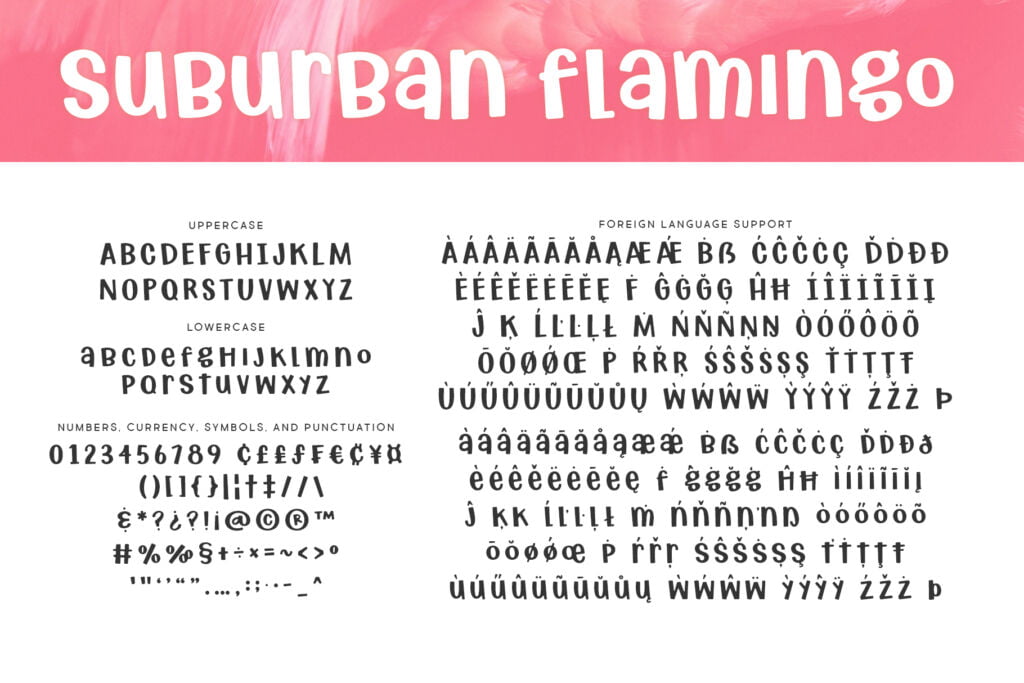 ×


About the Suburban Flamingo Font
Suburban Flamingo is a quirky and chill sans typeface created by Brittney Murphy Design in 2022. This font has soft rounded corners, and almost no descenders, making it very easy to pair vertically with other text. The upper and lowercase are mono-height against themselves helping keep your design tight and uniform, but still with all of the personality. It features support for most Latin-based languages and a full set of punctuation and numbers.
What Can you Create?
Suburban Flamingo works great for summer event flyers, birthday party invitations, all kinds of kids' designs, and any design you want to add a little fun to

Like This Font?
Bookmark This Font
×

You Must Be Logged In For This Feature
Log In
or
Create an Account
Font Details
Uploaded: April 22, 2022
Download Files
Suburban Flamingo Demo.otf
Suburban Flamingo Demo.ttf
Suburban Flamingo Font ReadMe.txt