Wintanceastre Font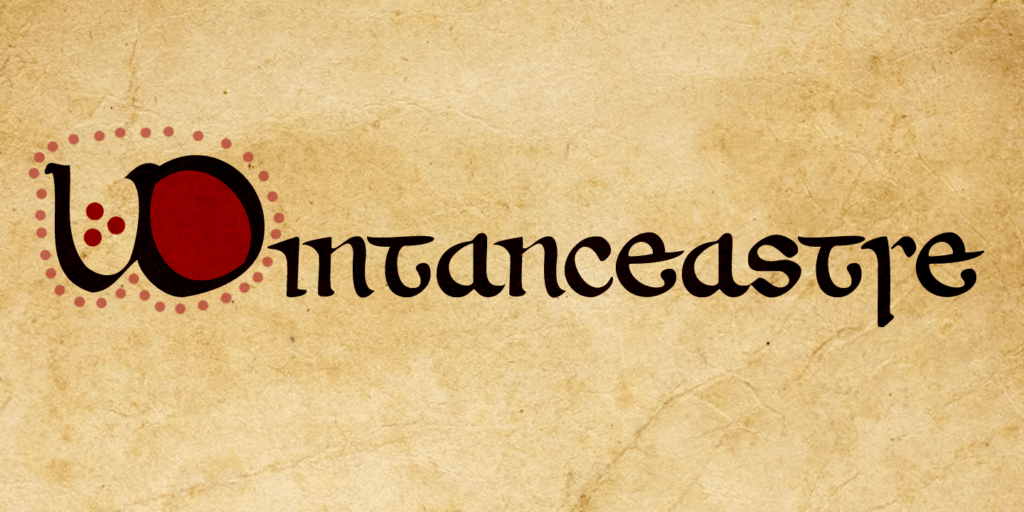 ×

About the Wintanceastre Font
I am a HUGE fan of Bernard Cornwell's 'The Saxon Stories'. Ever since a television series has been made, the series of books is also know as 'The Last Kingdom'. I have read them all, at break-neck speed and I can't wait for the next book!! Wintanceastre (Winchester) is based on a 10th century Latin manuscript. I have tried to stay close to the original letters, but since Latin does not have all modern glyphs, I found myself designing the missing ones. So, before you scold me for having made a font that is historically inaccurate: it was never meant to be an exact replica, nor would anyone want an exact replica, as it would be useless for modern texts and designs.
Wintanceastre comes with a whole bunch of ligatures and alternate glyphs. Use it for any design that needs a little 'Dark Ages' look!
Note From the Designer
This is the demo, bare bones, version of Wintanceastre. It is free for personal use ONLY. If you are going to use it commercially, buy the full version, which comes with kerning, embedding rights, all glyphs (including the 4 & 5) and extras from my site: www.hanodedfonts.com. You CANNOT use this font in games, apps, or software or on YouTube. If you want a license for that, buy one from my site www.hanodedfonts.com or read the FAQ file included in the zip.

Like This Font?
Bookmark This Font
×

You Must Be Logged In For This Feature
Log In
or
Create an Account
Font Details
Uploaded: July 22, 2022
Download Files
Hanoded Fonts License & FAQ - READ ME!.pdf
Wintanceastre DEMO.otf