Xenosphere Font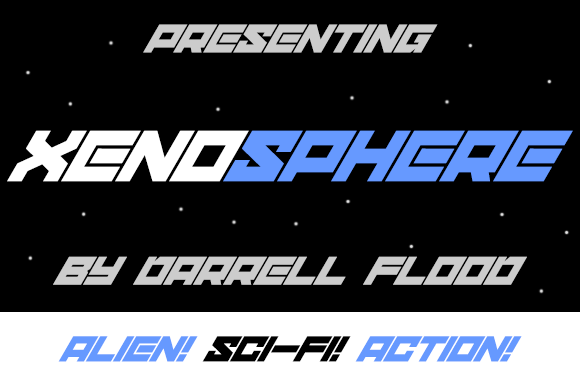 ×

About the Xenosphere Font
Xenosphere is an angular, modern font with a sci-fi style. Xenosphere is full of dynamic movement and expression. Perfect for high-impact space adventures!
Note from the Author
This font, created by Darrell Flood, is free to use for personal use (tho I appreciate donations!)
Please give as much as you honestly feel the font is worth to you.
For commercial use you must purchase a license by either:
1. Paying me at least $20 via PayPal to [email protected]
OR
2. Buying a license here:
Thank you for downloading this font and I hope you find a use for it!

Like This Font?
Bookmark This Font
×

You Must Be Logged In For This Feature
Log In
or
Create an Account
Font Details
Uploaded: August 23, 2022
Download Files
license.txt
xenosphere.otf
xenosphere.ttf