Fingerfood Font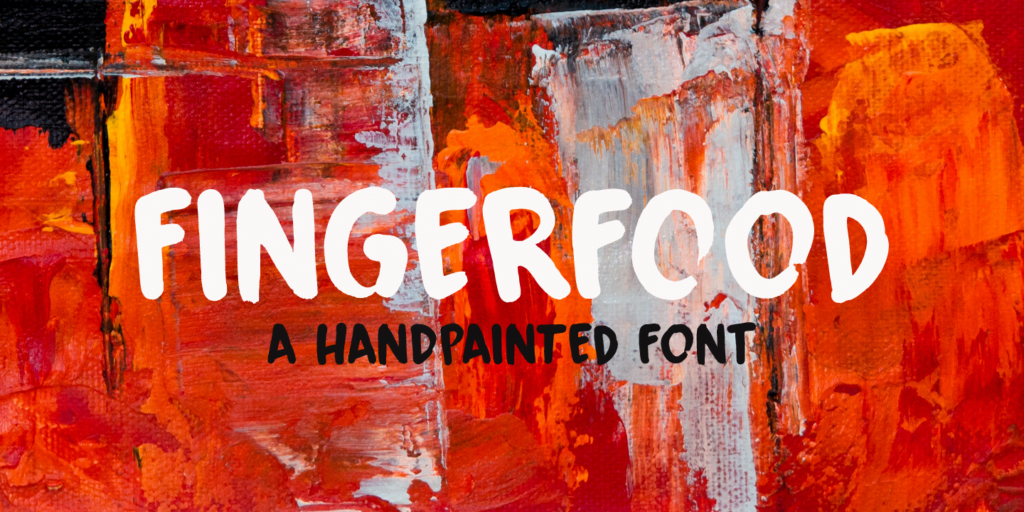 ×

About the Fingerfood Font
I made this font using my index finger and Chinese ink. I thought the ink would come off easily, but I can tell you: it doesn't. I have been walking around with a black stained finger for a week now and I do get strange looks from people every so often…
Fingerfood, of course, is hand made. It is a rather playful font – all caps, but lower and upper case differ and like to mingle. Comes with a full diacritics palette.
Note From the Designer
This is the demo, bare bones, version of Fingerfood. It is free for personal use ONLY. If you are going to use it commercially, buy the full version, which comes with kerning, embedding rights, all glyphs (including the 4 & 5) and extras from my site: www.hanodedfonts.com. You CANNOT use this font in games, apps, or software or on YouTube. If you want a license for that, buy one from my site www.hanodedfonts.com or read the FAQ file included in the zip.

Like This Font?
Bookmark This Font
×

You Must Be Logged In For This Feature
Log In
or
Create an Account
Font Details
Uploaded: June 30, 2022
Download Files
Fingerfood DEMO.otf
Hanoded Fonts License & FAQ - READ ME!.pdf