Forgotten Dream Font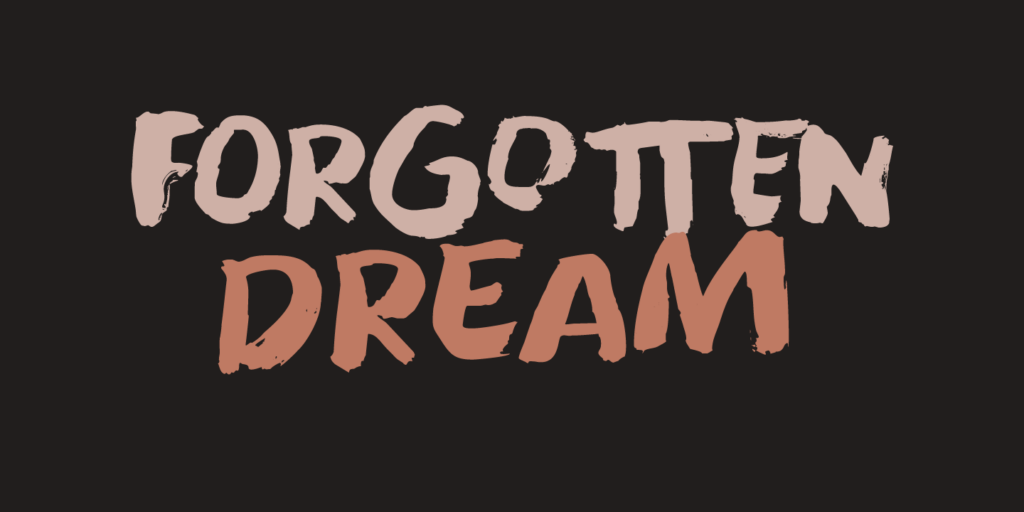 ×

About the Forgotten Dream Font
I had a really weird dream the other night, but when I woke up, I had forgotten it. I had the feeling it was about something important, but I cannot, for the life of me, recall what I dreamt about!
Forgotten Dream is a horror brush font, which I made with a brushy brush and Chinese ink. It looks like something right out of a nightmare, but you can also use it for something important. Like a 'keep your distance' poster, or a sign about the importance of washing ones hands.
But then again, if you play in a death metal band, then Forgotten Dream font could be exactly what you need for your album cover!
Note From the Designer
This is the demo, bare bones, version of Forgotten Dream. It is free for personal use ONLY. If you are going to use it commercially, buy the full version, which comes with kerning, embedding rights, all glyphs (including the 4 & 5) and extras from my site: www.hanodedfonts.com. You CANNOT use this font in games, apps, or software or on YouTube. If you want a license for that, buy one from my site www.hanodedfonts.com or read the FAQ file included in the zip.

Like This Font?
Bookmark This Font
×

You Must Be Logged In For This Feature
Log In
or
Create an Account
Font Details
Uploaded: June 30, 2022
Download Files
Forgotten Dream DEMO.otf
Hanoded Fonts License & FAQ - READ ME!.pdf