Heartsome Font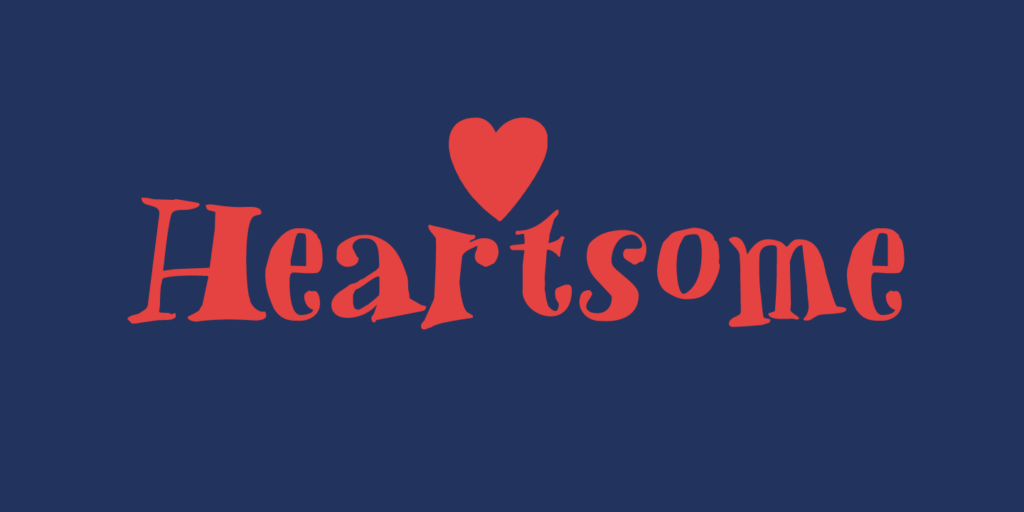 ×

About the Heartsome Font
Heartsome is a 'forgotten' word. It was mostly used in Scotland and it means: 'giving cheer, spirit or courage'. I had never heard of it, but I thought it deserved a second chance, so I named this font Heartsome!
Heartsome is a handmade Didone; I used a brand new bottle of Chinese ink and a brand new synthetic pencil to paint the glyphs. Brand new, because all of my drawing materials seem to have evaporated when we moved into our new house… A synthetic brush, because I don't want animals to suffer because I feel the need to create fonts.
Note From the Designer
This is the demo, bare bones, version of Heartsome. It is free for personal use ONLY. If you are going to use it commercially, buy the full version, which comes with kerning, embedding rights, all glyphs (including the 4 & 5) and extras from my site: www.hanodedfonts.com. You CANNOT use this font in games, apps, or software or on YouTube. If you want a license for that, buy one from my site www.hanodedfonts.com or read the FAQ file included in the zip.

Like This Font?
Bookmark This Font
×

You Must Be Logged In For This Feature
Log In
or
Create an Account
Font Details
Uploaded: July 4, 2022
Download Files
Hanoded Fonts License & FAQ - READ ME!.pdf
Heartsome DEMO.otf