Janda Curlygirl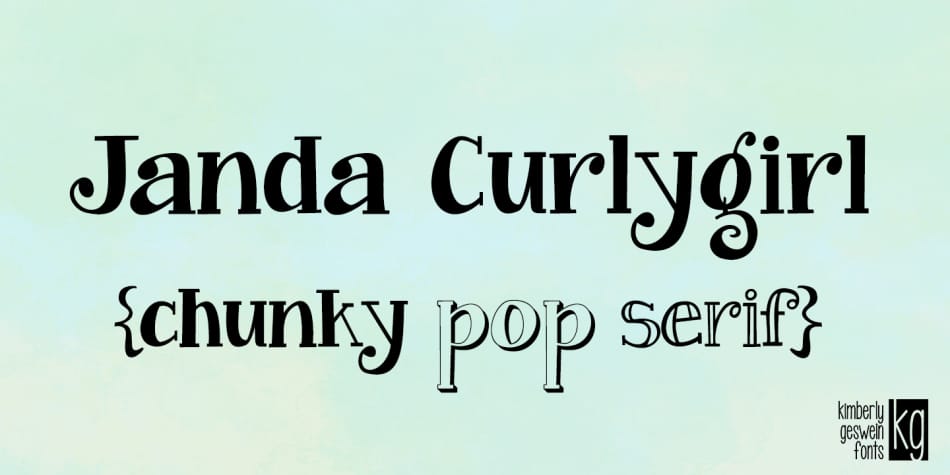 ×

About Janda Curlygirl Font
Janda Curlygirl is a fun Serif font by Kimberly Geswein Fonts, first seen on MakersType on October 6, 2020.
This download comes in three styles:
Chunky: the standard version
Pop: and outline style
Serif: and an inline version
These styles pair well together and can help you give variation to your design while still remaining uniform.

Like This Font?
Bookmark This Font
×

You Must Be Logged In For This Feature
Log In
or
Create an Account
Font Details
Uploaded: October 6, 2020
Download Files
JandaCurlygirlChunky.ttf
JandaCurlygirlPop.ttf
JandaCurlygirlSerif.ttf
KGFonts-TOU.txt