KG Throw My Hands Up in the Air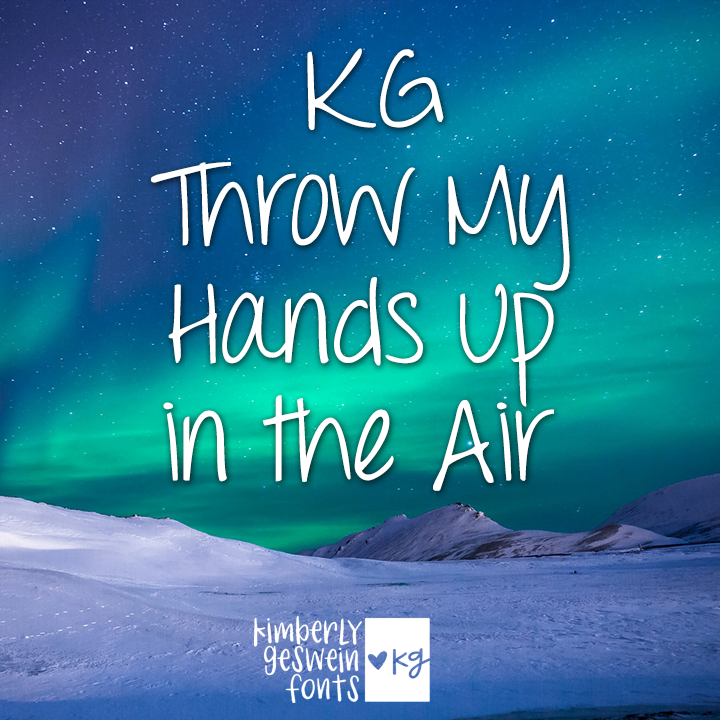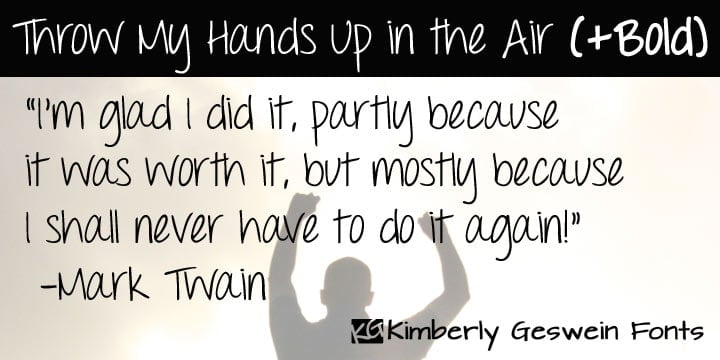 ×


KG Throw My Hands Up In the Air is a handwritten font family created by Kimberly Geswein in 2012. It's a classic, with effortless curves and lots of attitude. The lower case is only slightly shorter than the upper, helping your multi-line text look fabulous without creating any undue awkward empty space. If you need a tried-and-true handwritten font that balances style, sophistication and legibility, give this one a try.
Use the vertical bar (|) for a heart.
Use the tilde (~) for an arrow.

Like This Font?
Bookmark This Font
×

You Must Be Logged In For This Feature
Log In
or
Create an Account
Font Details
Uploaded: October 7, 2020
Download Files
KGFonts-TOU.txt
ThrowMyHandsUpintheAir.ttf
ThrowMyHandsUpintheAirBold.ttf