Power Breakfast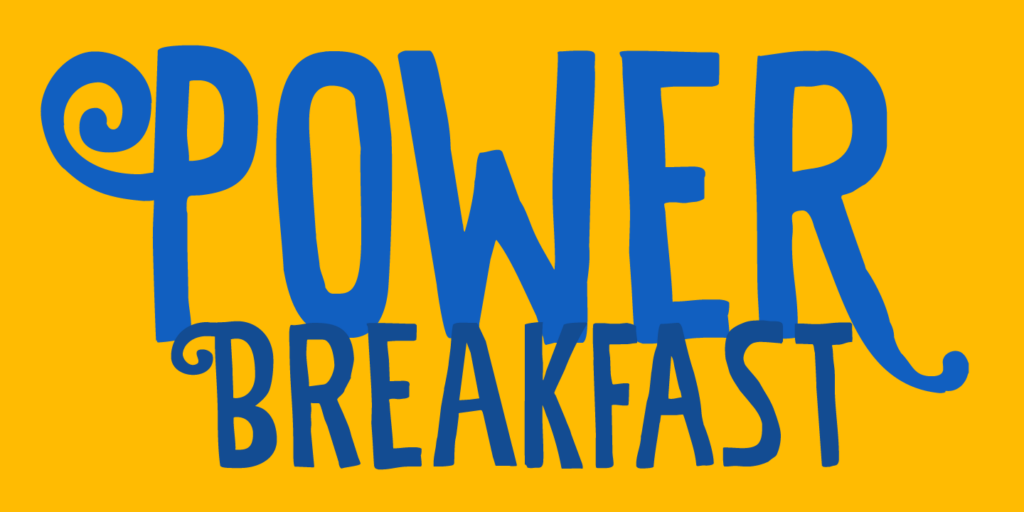 ×

About the Power Breakfast Font
I am a firm believer in the fact that breakfast is the most important meal of the day. So, for the last 10 years (ever since I became a father), I have been serving my family a healthy breakfast. I live in The Netherlands, so the main portion of breakfast is bread, but I try to serve something 'nice' every day. Like strawberries, yoghurt with banana and brown sugar (not too much sugar!), oatmeal porridge or granola.
I myself like Indonesian fried rice (nasi goreng) for breakfast, but I am afraid my kids won't eat that in the morning…
Power Breakfast is a handmade display font. Yes, it is wobbly, yes, it is uneven, but that's what's so darn good about it!
Note From the Designer
This is the demo, bare bones, version of Power Breakfast. It is free for personal use ONLY. If you are going to use it commercially, buy the full version, which comes with kerning, embedding rights, all glyphs (including the 4 & 5) and extras from my site: www.hanodedfonts.com. You CANNOT use this font in games, apps, or software or on YouTube. If you want a license for that, buy one from my site www.hanodedfonts.com or read the FAQ file included in the zip.

Like This Font?
Bookmark This Font
×

You Must Be Logged In For This Feature
Log In
or
Create an Account
Font Details
Uploaded: July 19, 2022
Download Files
Hanoded Fonts License & FAQ - READ ME!.pdf
Power Breakfast DEMO.otf