Starboard Font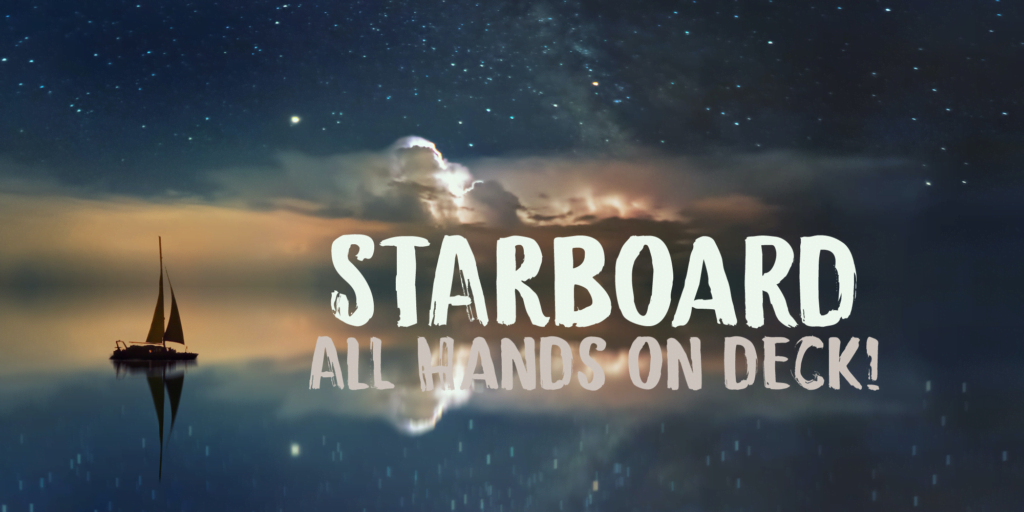 ×

About the Starboard Font
The term starboard derives from the Old English steorbord, meaning the side on which the ship is steered. Before the steering wheel, boats were steered by an oar at the stern of the ship. Since most sailors were right handed, this is where you would find your steering oar!
Starboard is a rough, handmade, brushy kinda font. It was, of course, made with my favourite cheap brush and Chinese ink – resulting in a slightly eroded looking font.
Starboard comes with all the trimmings, including double letter ligatures for the lower case.
Note From the Designer
This is the demo, bare bones, version of Starboard. It is free for personal use ONLY. If you are going to use it commercially, buy the full version, which comes with kerning, embedding rights, all glyphs (including the 4 & 5) and extras from my site: www.hanodedfonts.com. You CANNOT use this font in games, apps, or software or on YouTube. If you want a license for that, buy one from my site www.hanodedfonts.com or read the FAQ file included in the zip.

Like This Font?
Bookmark This Font
×

You Must Be Logged In For This Feature
Log In
or
Create an Account
Font Details
Uploaded: July 21, 2022
Download Files
Hanoded Fonts License & FAQ - READ ME!.pdf
Starboard DEMO.otf