Utroligt Font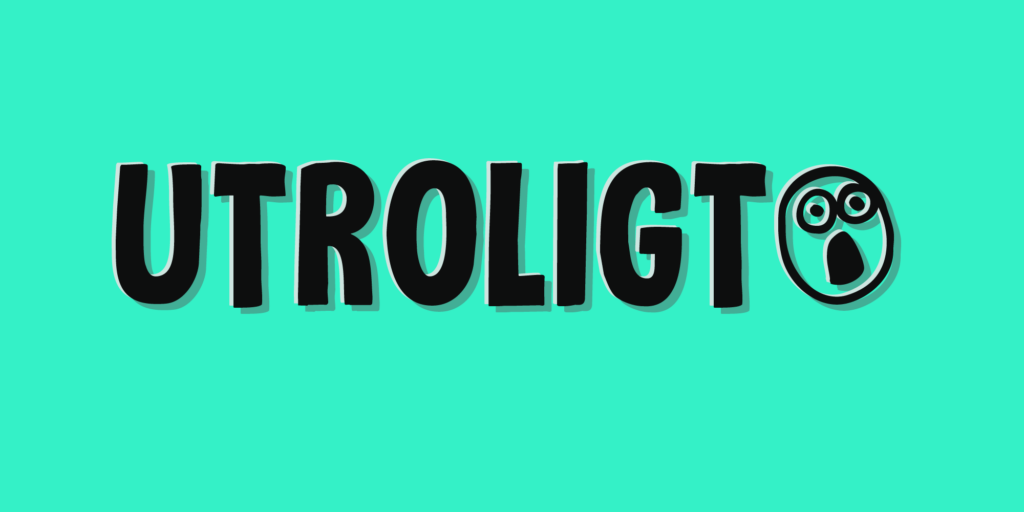 ×

About the Utroligt Font
I am (trying to) learn Danish using an app on my phone. The grammar and vocabulary are not that difficult, as the Danish language is very close to the Dutch language. The pronunciation, however, is quite tricky. Words look simple when written down, but when pronounced, they sound very different. Take 'pige' ('girl') – it reads 'pee-guh', right? Well, it is pronounced 'pee-uh'. Or how about 'brød' (meaning bread)? If you keep in mind that the o-slash is pronounced as the 'i' in bird – almost like 'uh', it should be br-uh-d, right? Wrong again. It is pronounced br-uh-l.
Aaargghh!
I will succeed, hopefully!
Utroligt is a Danish word meaning 'incredible'. It is a nice, uncomplicated all caps font. I made it with a cheap rollerball pen and some nice French paper. Comes with double letter ligatures and all the diacritics you'd like – including the danish ones.
Note From the Designer
This is the demo, bare bones, version of Utroligt. It is free for personal use ONLY. If you are going to use it commercially, buy the full version, which comes with kerning, embedding rights, all glyphs (including the 4 & 5) and extras from my site: www.hanodedfonts.com. You CANNOT use this font in games, apps, or software or on YouTube. If you want a license for that, buy one from my site www.hanodedfonts.com or read the FAQ file included in the zip.

Like This Font?
Bookmark This Font
×

You Must Be Logged In For This Feature
Log In
or
Create an Account
Font Details
Uploaded: July 22, 2022
Download Files
Hanoded Fonts License & FAQ - READ ME!.pdf
Utroligt DEMO.otf