Featured Designer: Misti Hammers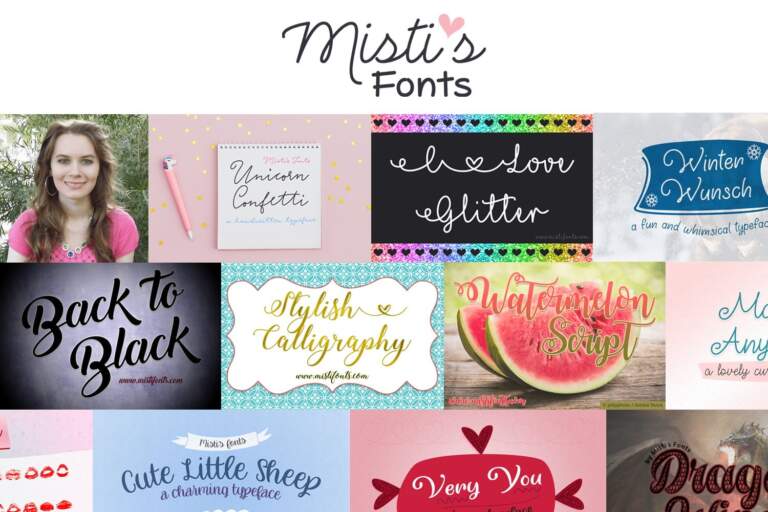 Our next Featured Designer is Misti Hammers from Misti's Fonts. For over eight years, Misti has been producing an extremely wide range of high quality fonts. From cute and casual scripts like "I Love Glitter", to the recognizable anywhere whimsical calligraphy "Watermelon Script", to fun and useful dingbats like her new "Kiss Kiss" lipstick print font, Misti really covers there spectrum of what a designer would like in their toolbox. You might recognize her work being used by brands such as Amazon, Armani, Aldi, and so many more!
Outside of typography, Misti enjoys yoga, creating greeting cards for friends and family, traveling (when it's safe to), and lately learning to crochet and do archery.
Please take some time to look through her catalog of fonts, check out her social media, and let us know which of Misti's fonts you like to use the most. We love examples!!!
Thank you to Misti for sharing all your wonderful creations.
Misti's MakersType Page
Misti's Instagram
Misti's Pinterest
Misti's Website
Post Details
Uploaded: January 26, 2021