Please Welcome Dan and Allison | Chequered Ink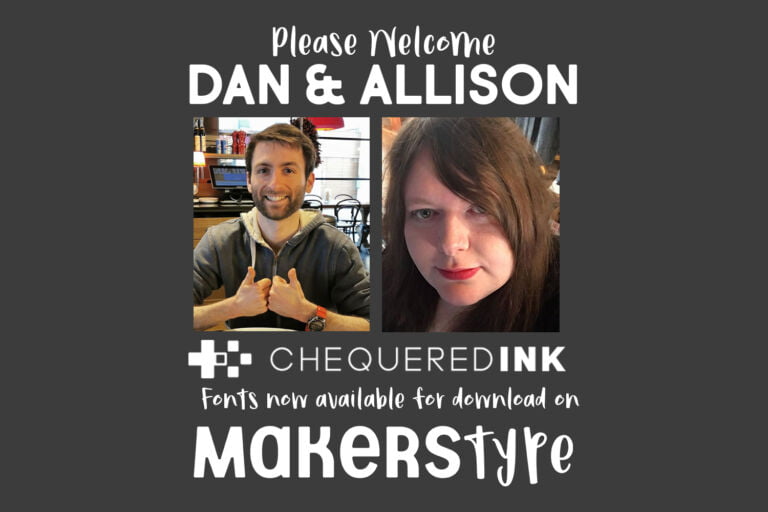 We are excited to announce Chequered Ink has joined MakersType!
Dan and Allison are experienced designers with over 1000 fonts in their catalog, they cover a wide variety of uses including bold and strong industrial to imaginative fantasy inspired fonts. Currently, we only have about ten percent of their work up, but you will see more and more soon.

Game Design
In addition to fonts, Chequered Ink also is a game developer with several games available on Steam, Nintendo Switch, and Itch.io. Their newest game "Plunder Dungeons" releases next week on June 17th!
Check it out on steam here:
https://store.steampowered.com/app/1928810/Plunder_Dungeons/
Or on their site here:
https://chequered.ink/games
Please take some time and check out the current fonts we have uploaded and come back soon to see more.
Thanks, Dan and Allison for joining us!
Post Details
Uploaded: June 7, 2022