Find Fonts Fast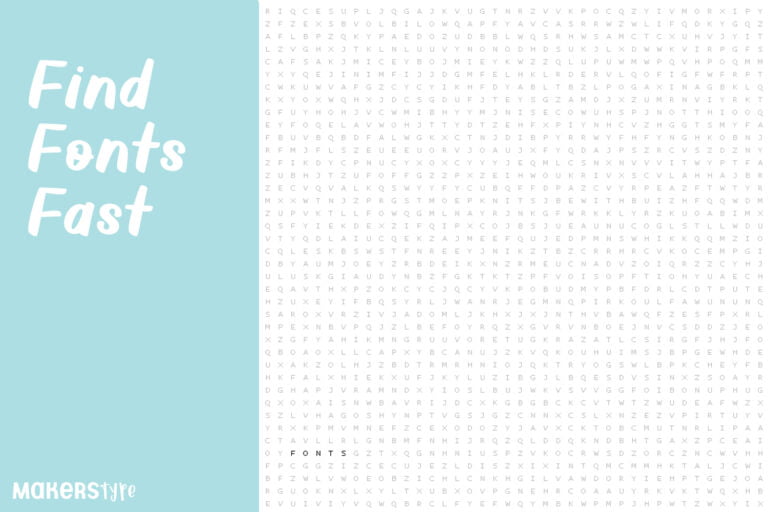 Best Way | Homepage | Search | Dashboard | How do I find fonts? | How do I find a Specific Font? | Is there an app?
What is the best way to find fonts?
If designing your own custom text isn't an option due to time or other factors, the ability to find fonts quickly and easily is extremely important for all design projects. Looking through hundreds or even thousands of fonts to find the right style, feeling, and features in a font that fits into your project budget can be a frustrating process. Searching takes time and mental focus away from moving forward and finishing designs.
This is precisely why we built MakersType. We want to offer an easy-to-use interface to help sift through and quickly weed out typefaces you are not interested in so you can find fonts fast! In our opinion, it's the best way.
Our homepage is an evolving gallery of fonts: we try to curate the best of new and popular fonts, as well as a featured font and a featured designer. These fonts are determined by a general algorithm for the site as a whole. The popular category shows random fonts from the top downloaded over the last month or so. New releases are random fonts that have been released on the last release day or over the last several weeks if not enough have been released.
Sometimes the best way to find fonts is to find inspiration by seeing something unexpected and play off of that. The design of the homepage is to show new trends and give an overview.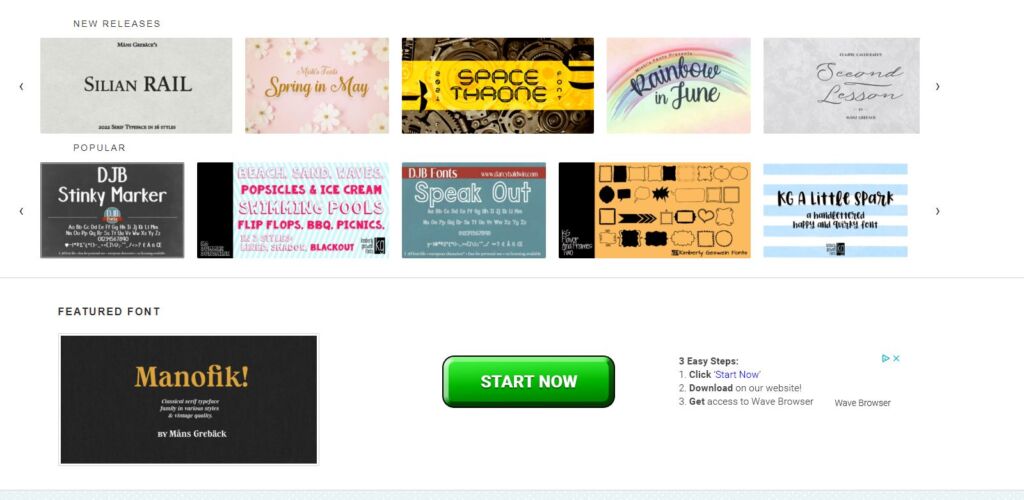 By clicking the "Fonts" button on the top menu, it will take you to the search archive pages. We took a few years to research, and also talked with design professionals, typographers, and users that are new to design to help come up with a system that can help individuals narrow down the results of fonts. We will continue to grow and improve these search functions over time, so please let us know if you have ideas or things you would like to see added.
Check out our Road Map to find out more about the vision and direction for MakersType.
There are two sections, Categories and Filters. We think of Categories as classifications that typically don't overlap (a "Script" is never a "Sans"), while filters can overlap (a "Happy" "Spring" font). We try to define what goes into each category more thoroughly in our Types of Fonts post. Check it out if you are looking for some more explanation.
The filters are broken up into subgroups, which you can see by clicking the down arrow. We will add more functionality to these down the road (exclusions, priorities, etc…), but for now, each filter selected will hone the results by including only those filters. This will also include fonts that have that classification for the font family, even if it's not displayed on the default font.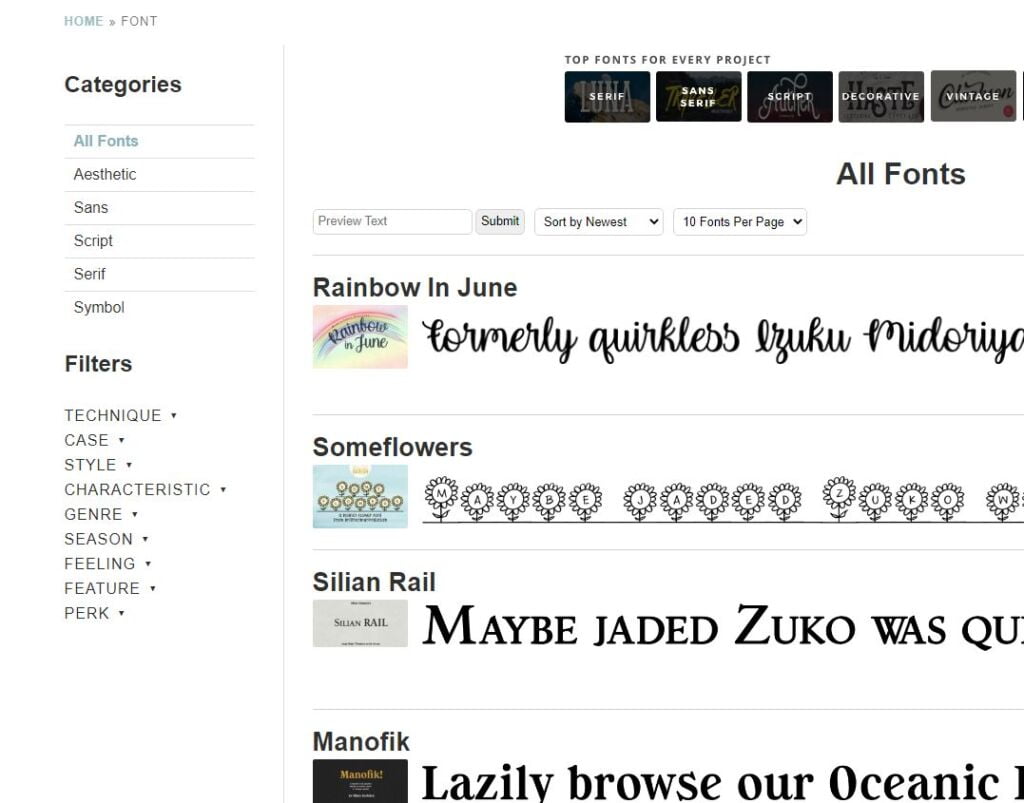 Your account page allows you to keep a history of the fonts you downloaded, as well as ones you have rated, liked, or bookmarked, and designers you have followed (coming soon).
Over time our system will use this to help suggest fonts that maybe you haven't found yet, or just weren't a good fit for your last project. Our vision is that you will be able to log on and find fonts that are already in the style you typically enjoy.
How can I find a font?
It's very common to see a font you might like in the wild and want to use that for your next project. Certain times that might be the best font for your project, but other times is great to use that as an inspiration to find one that might be even better.
This new font that you found: Is it thick or is it light? Does it have swashes or tails? Is it a serif or a script? Think through the things you like about the font, but also find things you don't like, and look for one that doesn't have those features. Working through our search categories and filters has helped designers find fonts that fit their project even better, and we hope it will for you too.
How do you find a font you don't know the name of?
We have a group on Facebook as well as a sever on Discord we are building to help with this exact task. There are many people that truly enjoy identifying fonts, and are glad to help you. If you are one of those people, we would love to have you!
After joining the Discord, find the "Font-Identification" text channel on the left. Upload your image, and hopefully, someone can help you find fonts quickly.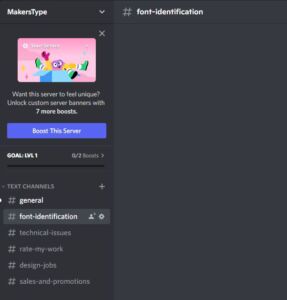 Is there an app for finding fonts?
Fontspring for a long time has been a good partner for many designers. They have a tool called Matcherator that can help you find fonts by uploading a sample image. You can check it out here.
We hope that MakersType will become an important part of your design process. Please connect with us and let us know if you have any ideas or comments on how we can help improve your workflow.
Post Details
Uploaded: May 22, 2022