MakersType Designer Community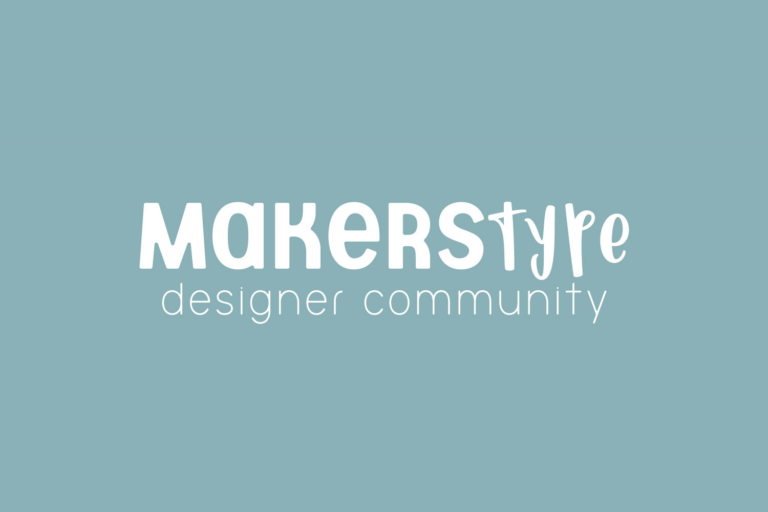 History
About 4 or 5 years ago I helped start a small group of designers who work together while remaining completely independent, which we now call the MakersType Designer Community. This has been a fantastic addition to our workflow and confidence. Having a group of people we can ask for help, bounce ideas off of, learn business tips from, all while maintaining full control and ownership of our work.
Working as an independent designer has a crazy amount of challenges that it can throw at you. Ever-changing software updates/standards/filetypes and sizes, "treasured" clients, and billing are all things that every individual has to figure out in one way are another.
For typographers, there are even more niche complications that are difficult to navigate on your own. Even explaining your job to another comes with complications, not to mention things like licensing and piracy. Pairing these situations with being a solopreneur/small business can lead individuals to feel alone.
We are now ready to start expanding that group for others that would like to join.
What is the MakersType Designer Community?
The MakersType Designer Community is a cooperation of professional and amateur typographers, with a goal of helping everyone be more efficient and fruitful.
Our Goals
Information Sharing
A place to exchange ideas or share experiences about running our businesses: anything from how to bid particular projects to guidance on how to set up online storefronts. We vent about crazy clients, encourage each other about new work, evaluate revenue sources, and more.
Group Bargaining
Over the last few years, we have tried to track down rogue websites that are either distributing without permission or selling fonts/taking "donations" without giving money to the designers. We try to work with sites that respect our property and enforce our rights on the most egregious offenders.
Client/Designer Education
The average font user didn't go to school to learn how to use photoshop. We want to help newer designers understand the capabilities of fonts, as well as how to license them appropriately if that is needed.
Promotion
It's time for type designers to become household names. 🙂 Our first attempt to do this is MakersType.com, where we try to focus on connecting you and your brand with your work, and attempting to help users understand how much work it was to create.
We are in the process of creating a more intuitive way to find fonts. Even now it should feel familiar while still being different than other sites. We hope to grow the algorithm and make it more and more efficient for our users.
If you would like to join the MakersType Designer Community you can:
Post Details
Uploaded: January 18, 2022